New Arrival
Madison Bag
$280.00
Description

Our Madison Bag in Red Canvas with Red Hand Knotted Leather
Item Details

9" L x 6.5" H x 3.5" W

Included
・Dust bag
・Custom box

Designed in New York City
Imported
Reference number: 810118391194
Composition

・100% cowhide leather
・Cotton canvas
・Microfiber fabric lining
・Brass hardware
Care Guide

Leather Care

Use clean hands while handling leather. If a soft cloth and lukewarm water are ineffective, use a cleaner made for leather. Apply a leather conditioner once a year to moisturize and keep your handbag supple. A Leather Care specialist should address larger stains.

Canvas Care

If dust or light dirt is evident, lightly clean with a soft cloth with warm soap water. Wiping the bag gently will remove most debris. For stubborn stains, apply gentle pressure and rub until the mark disappears. If you still can't get rid of a stain, scrub it with a damp stiff - bristled brush. Blot the handbag with a clean towel to remove excess moisture. Allow the bag to air dry before putting anything in it.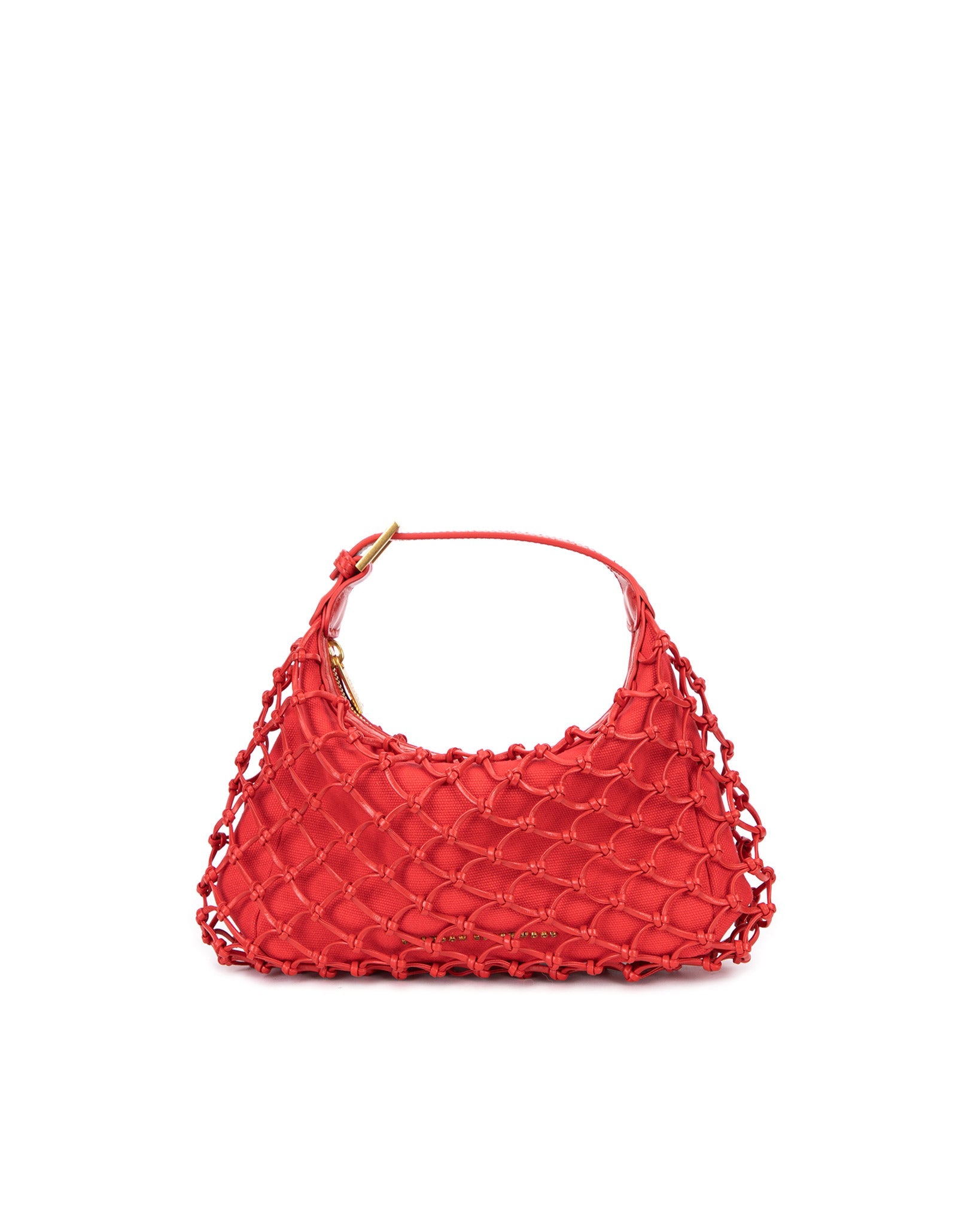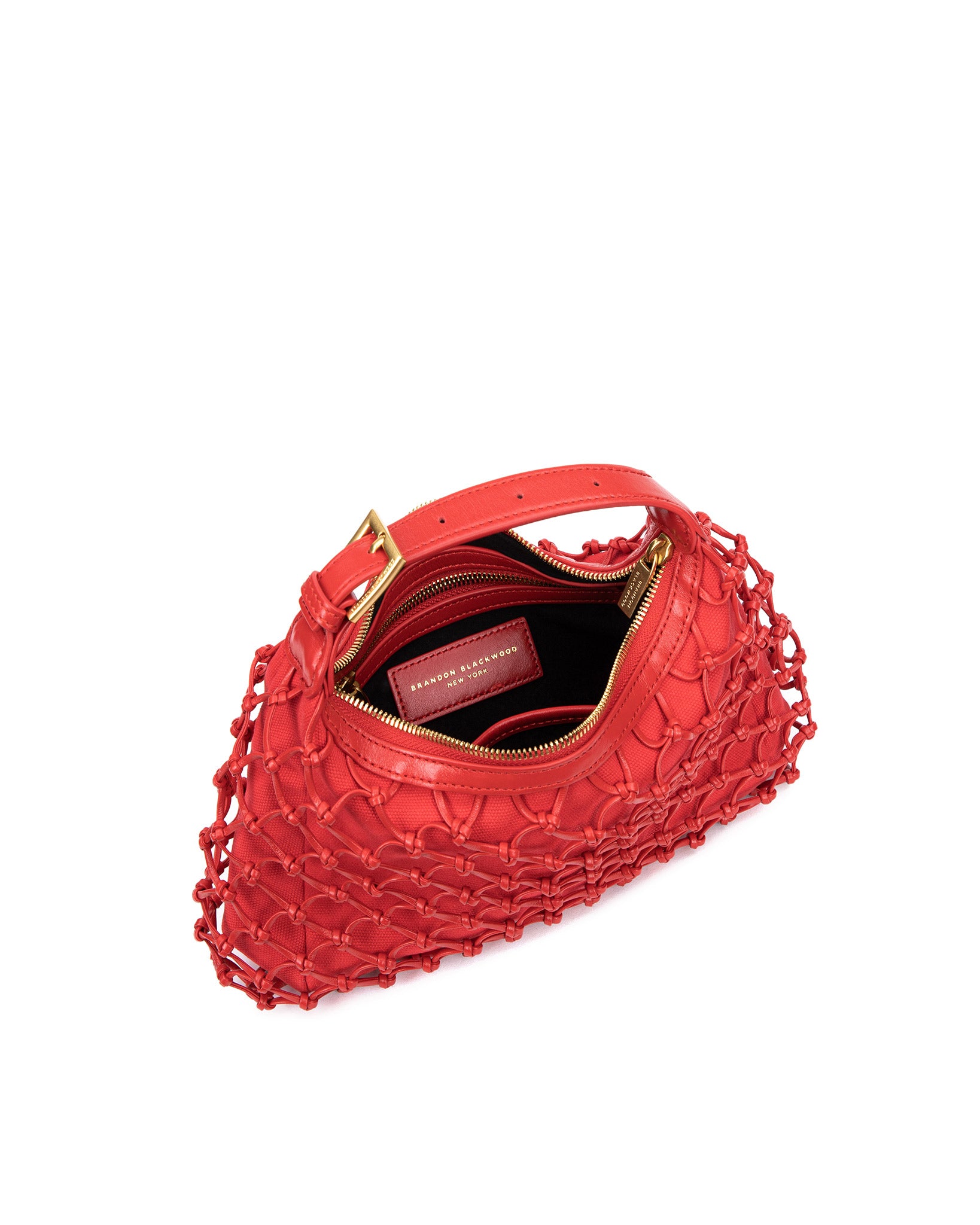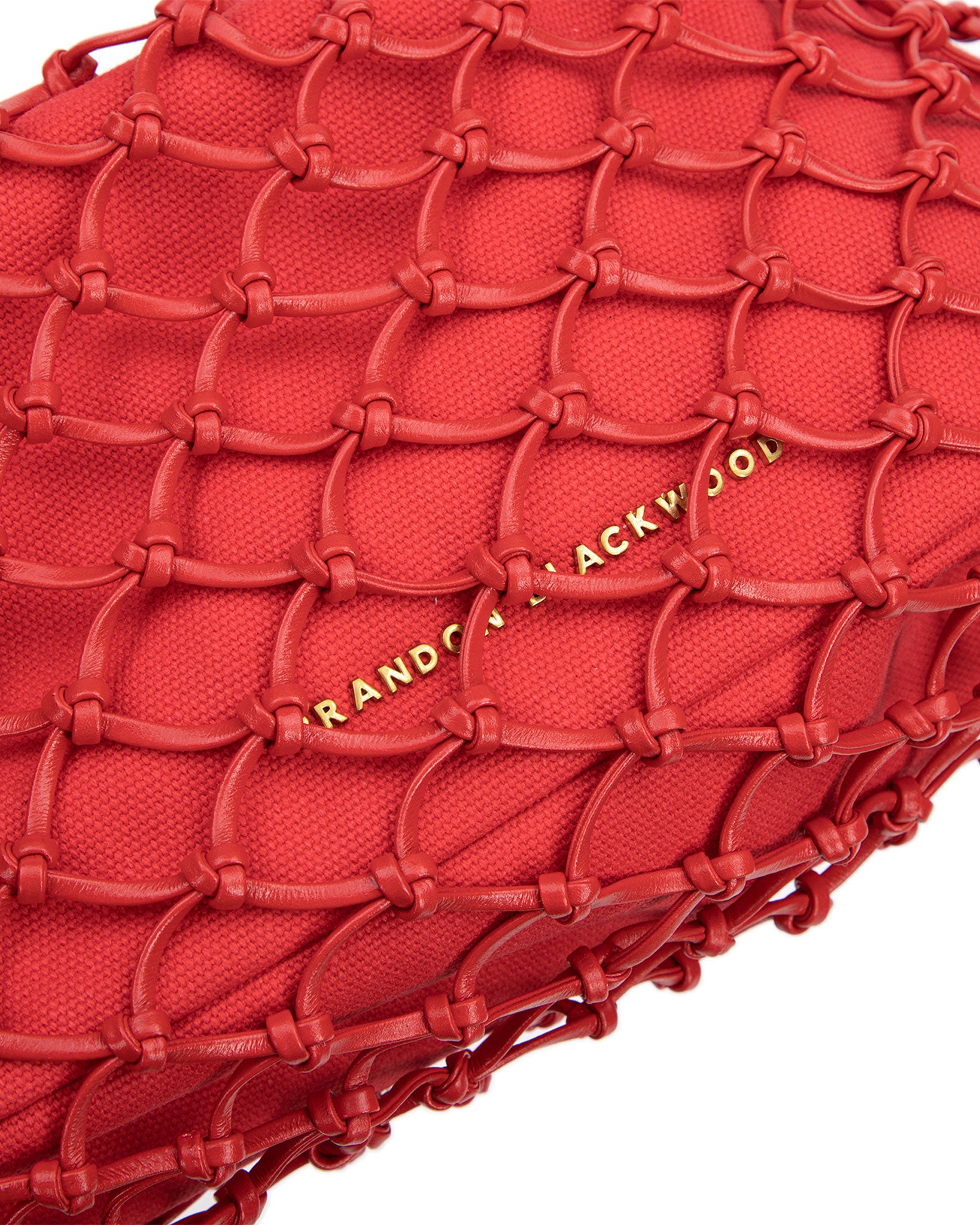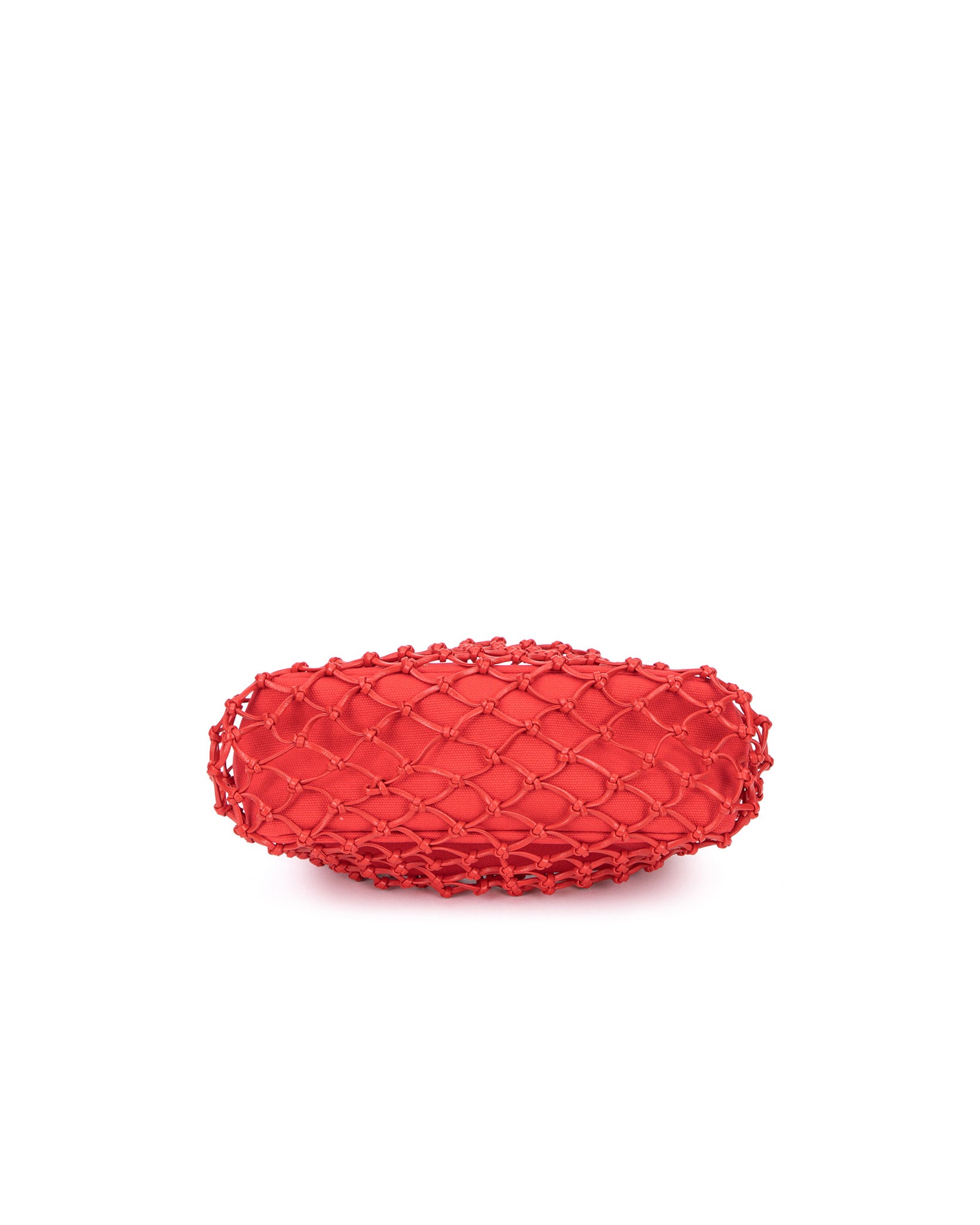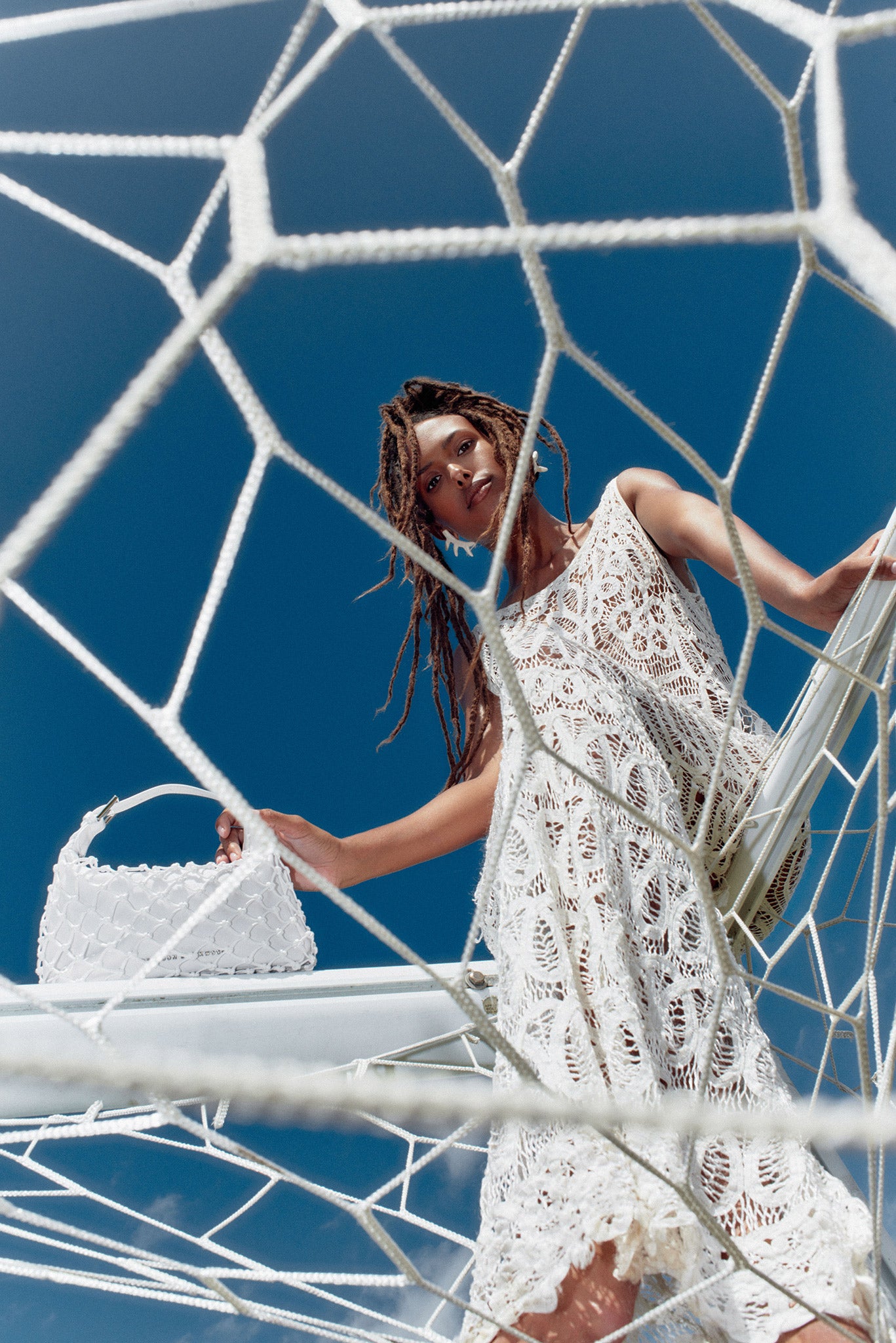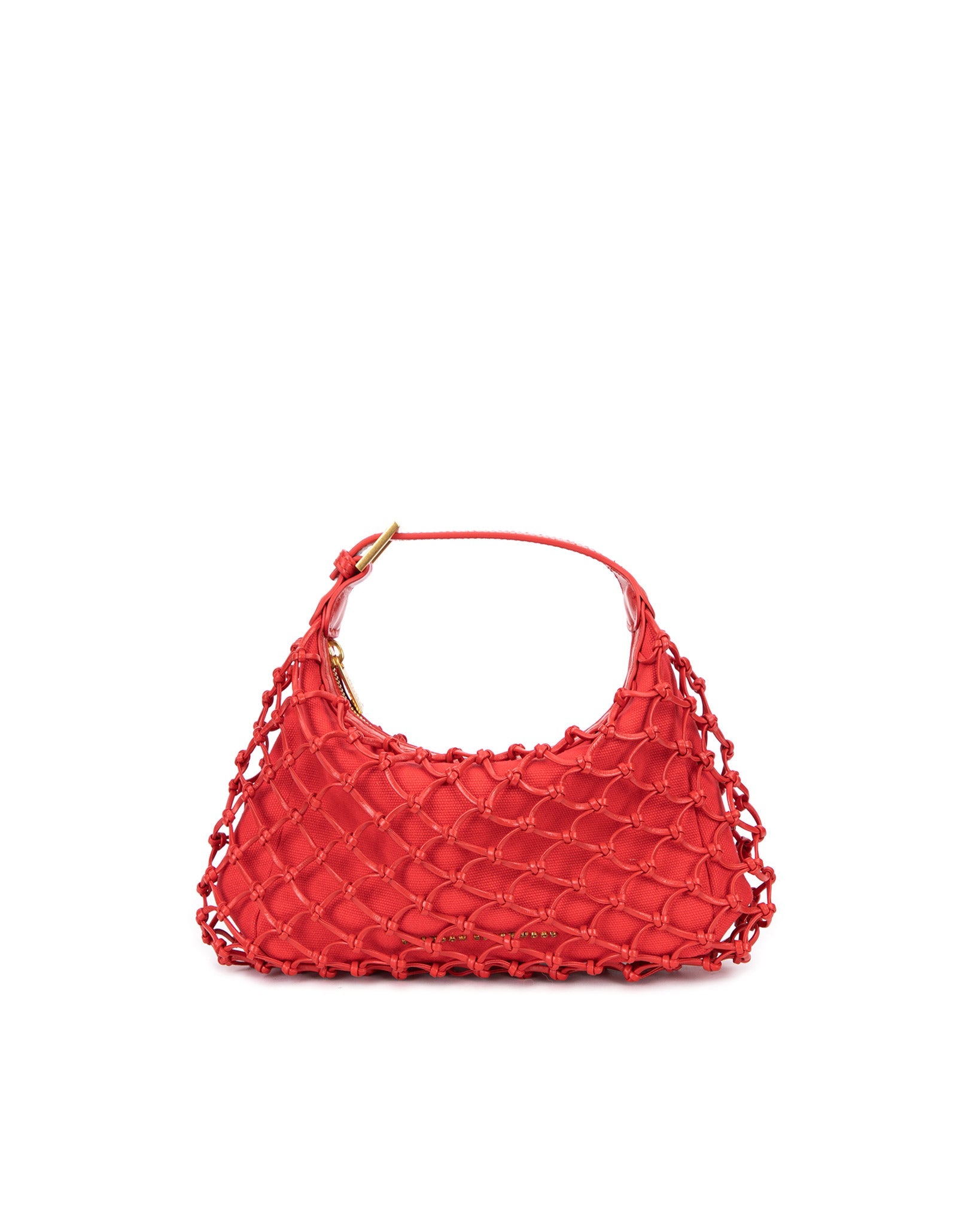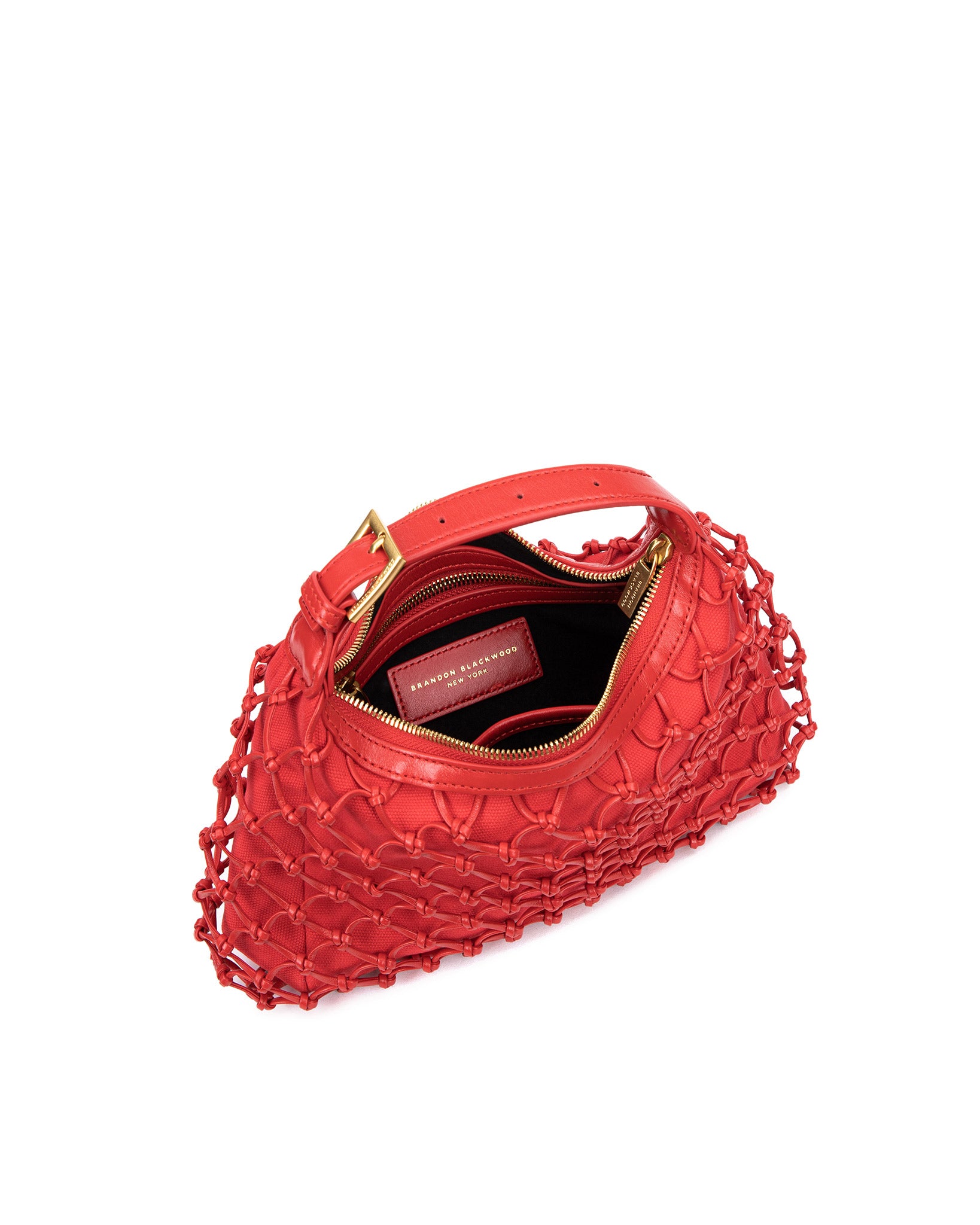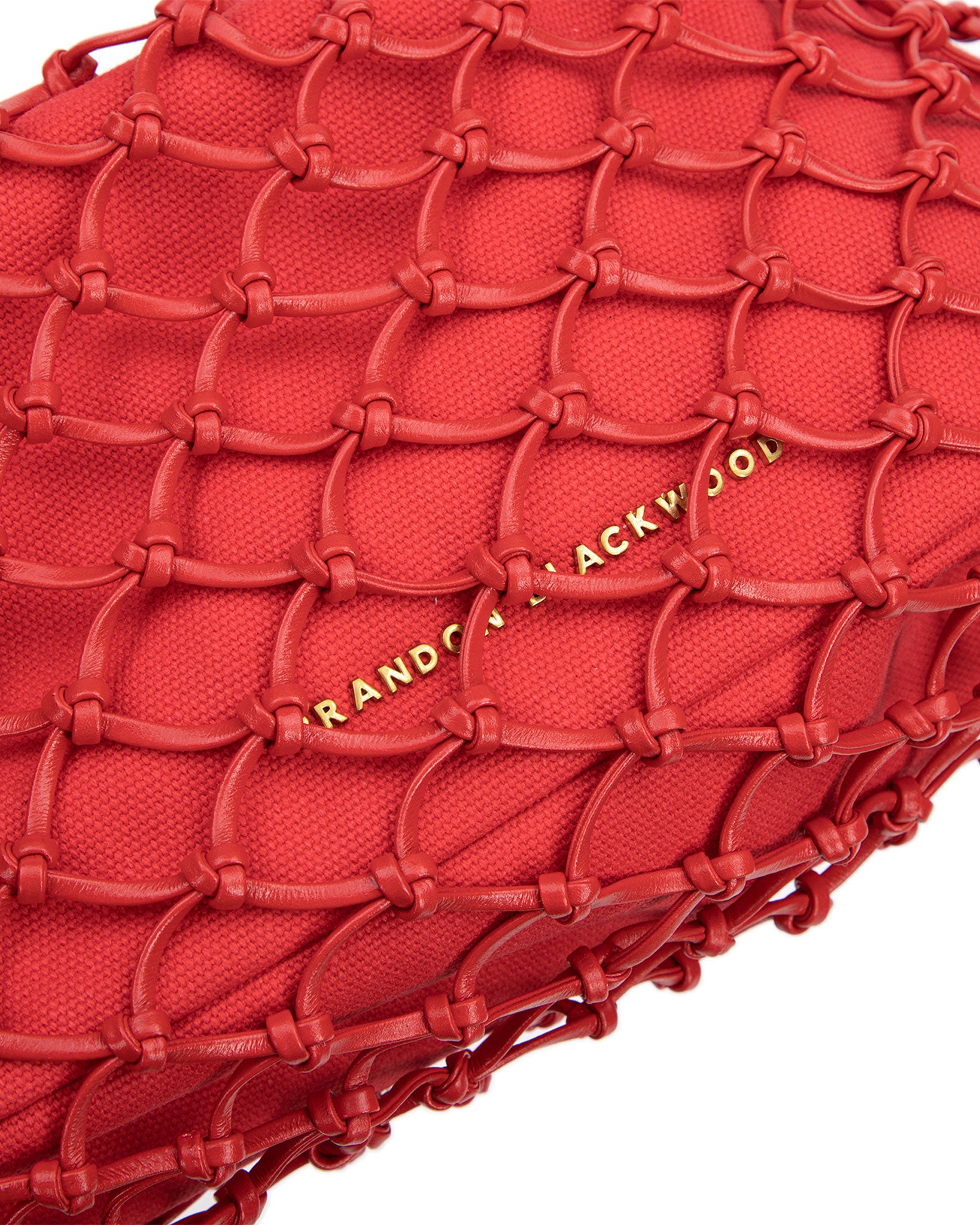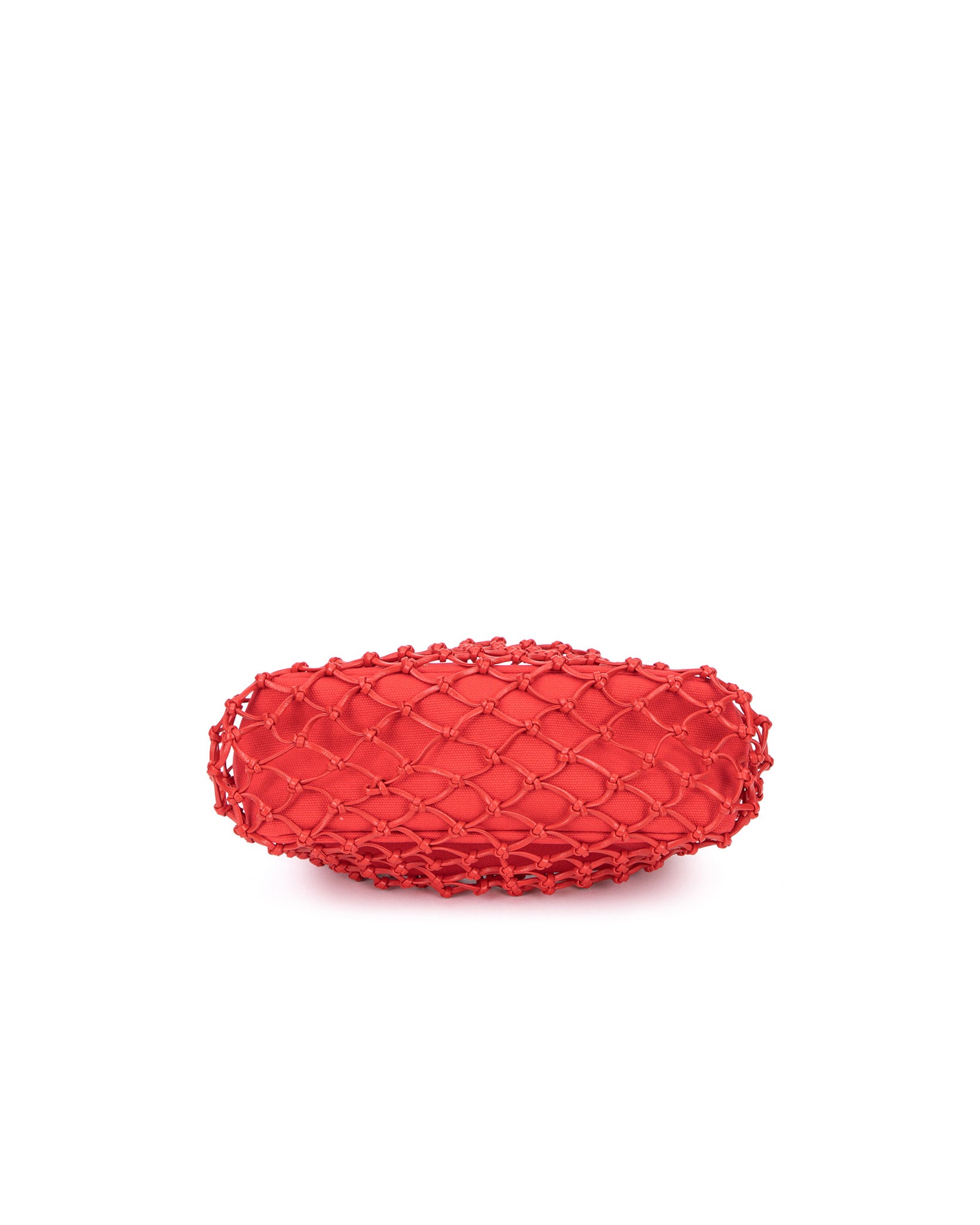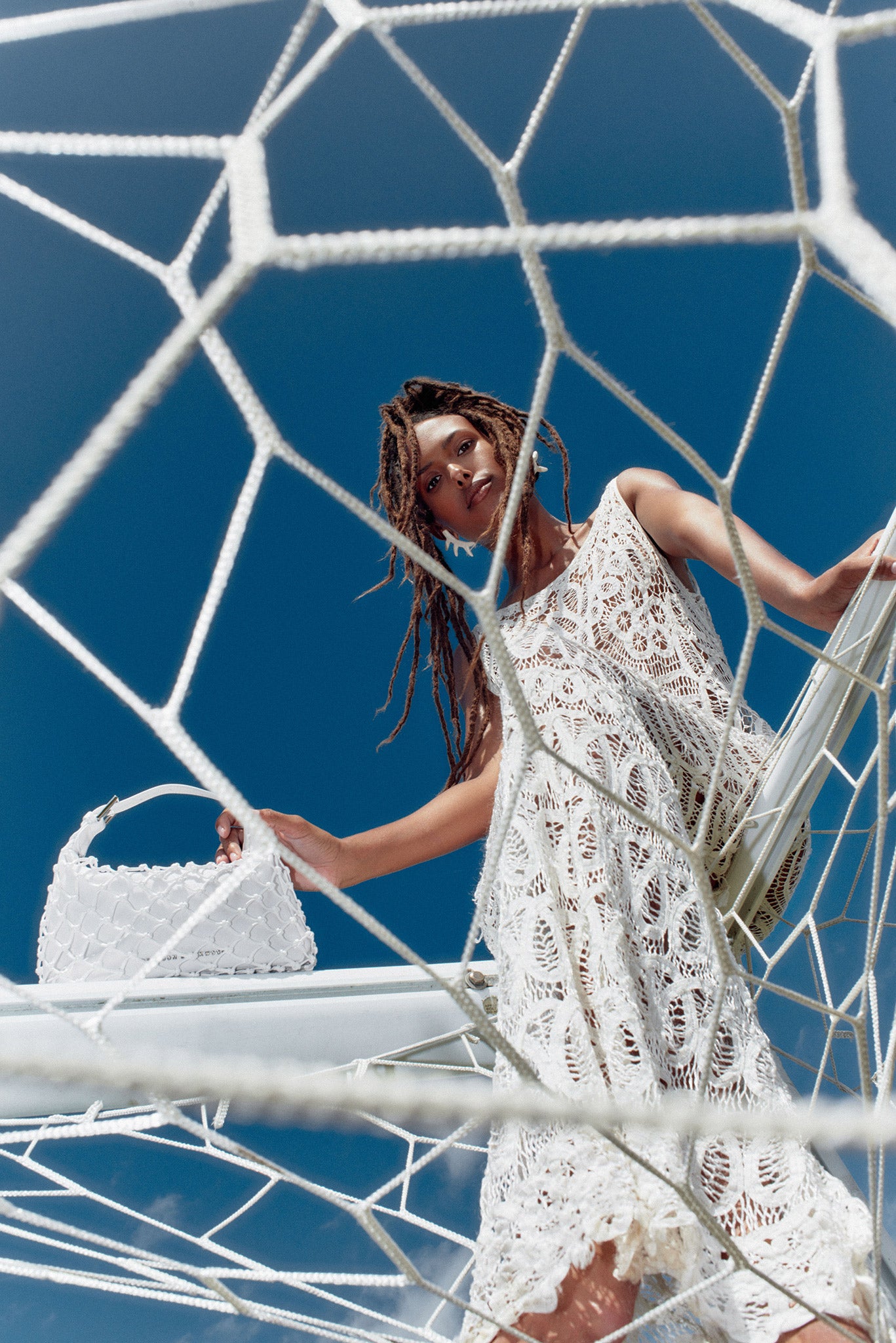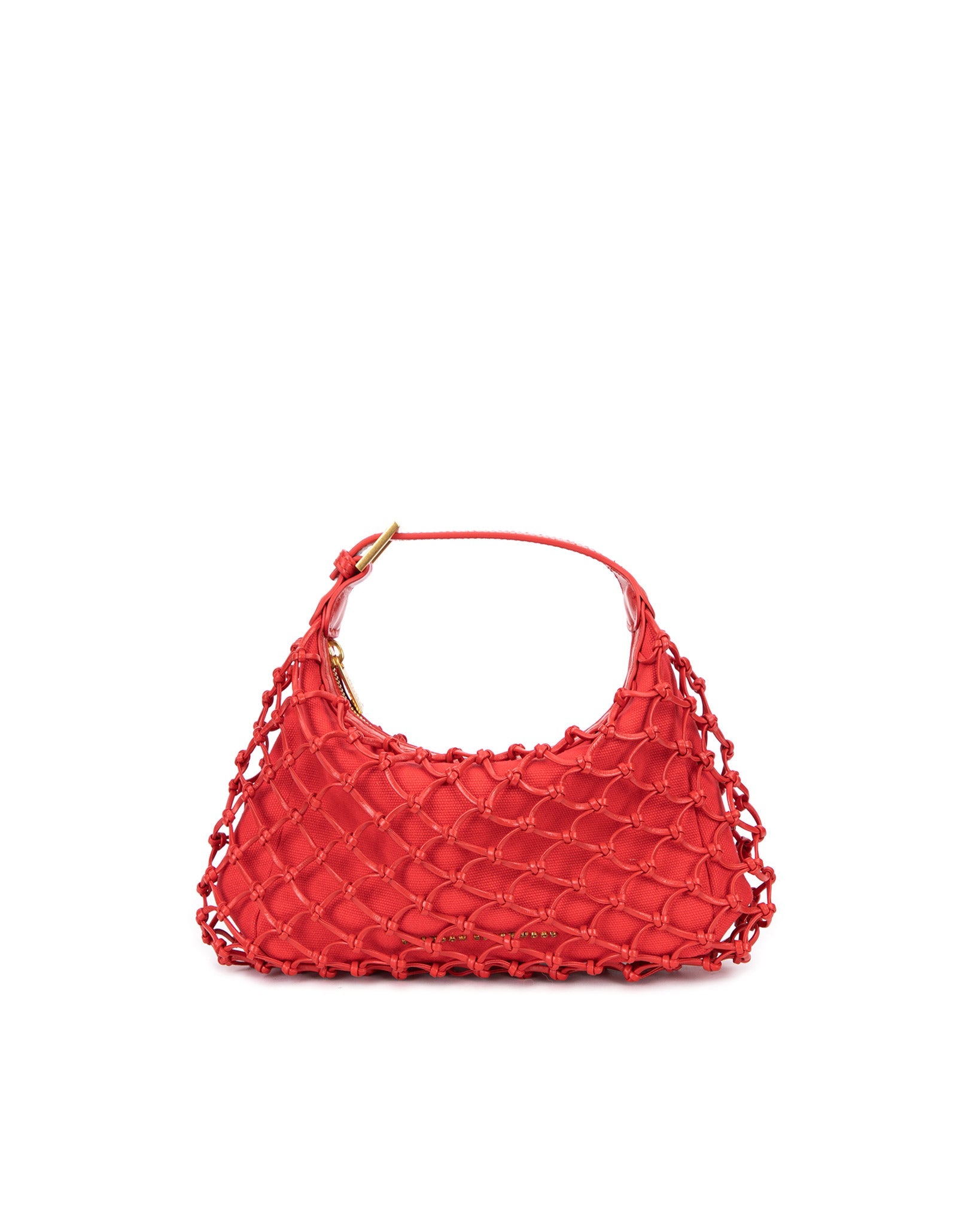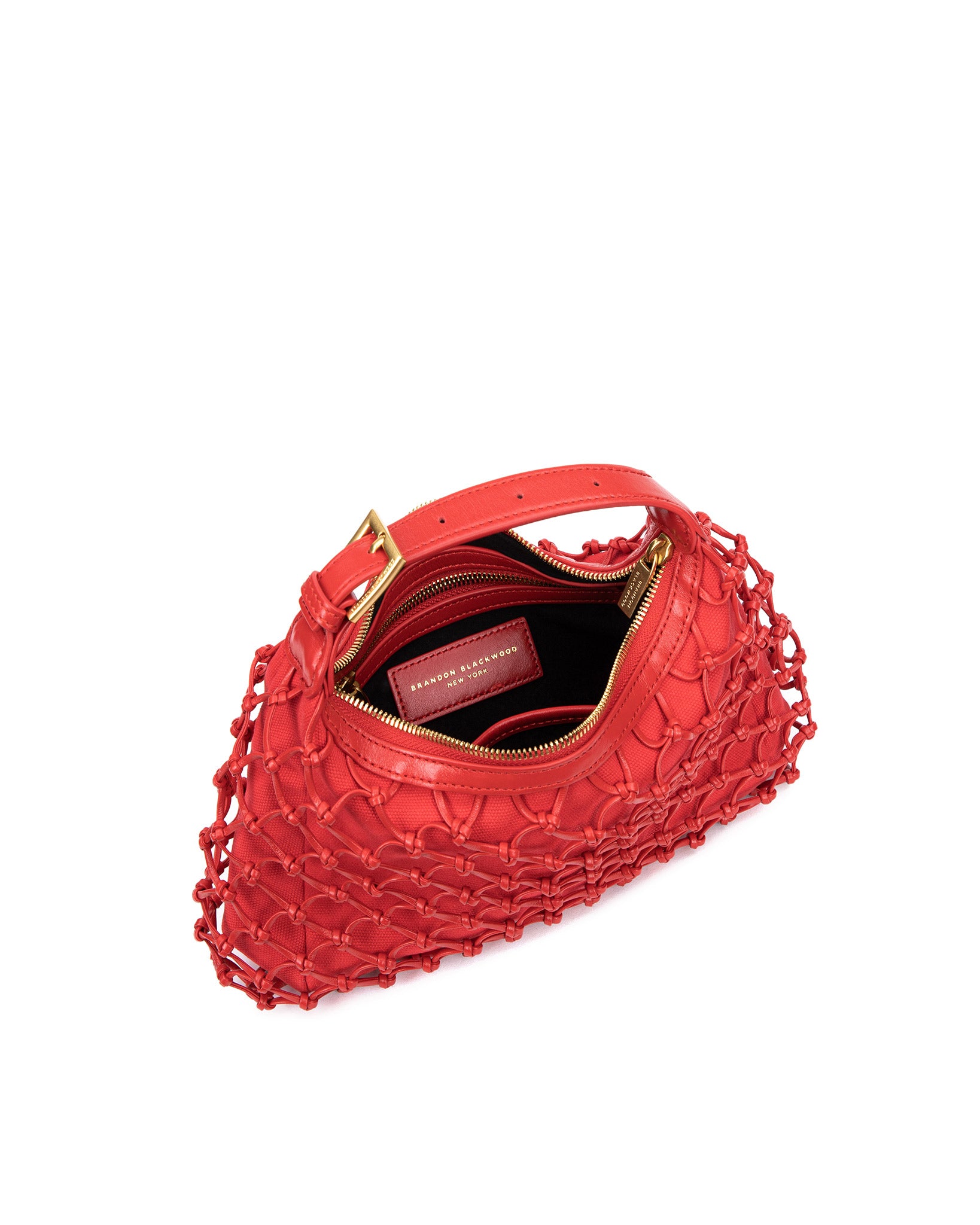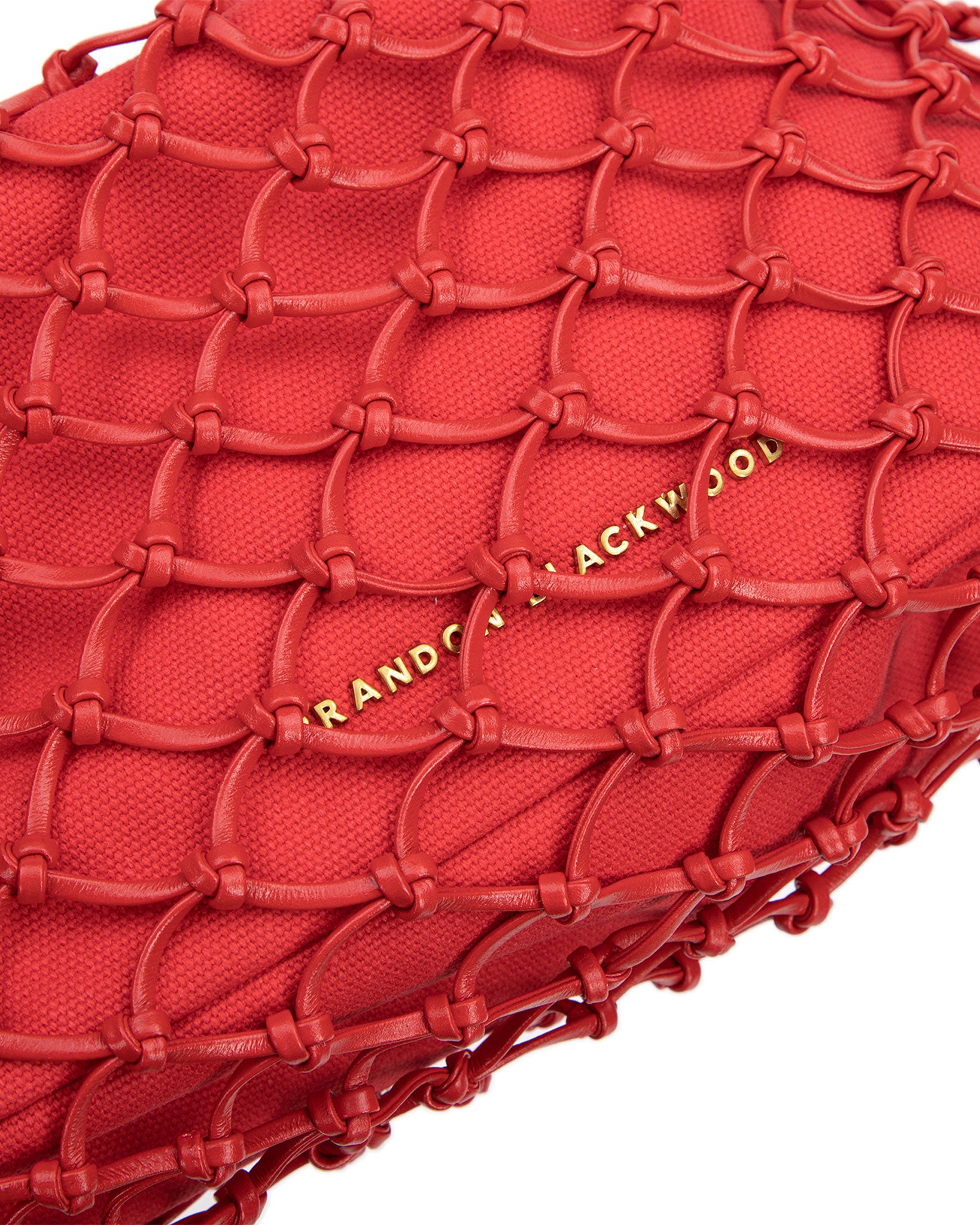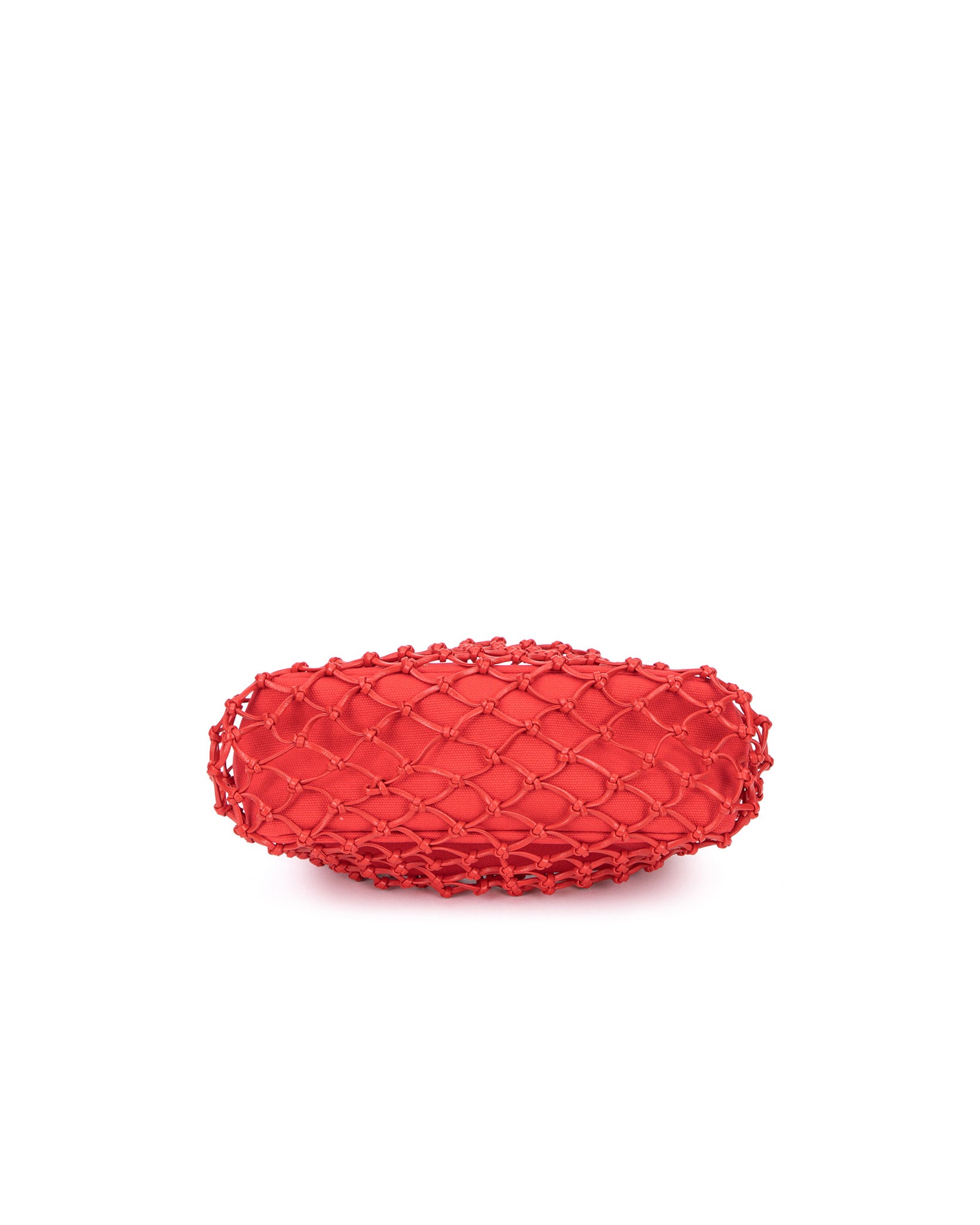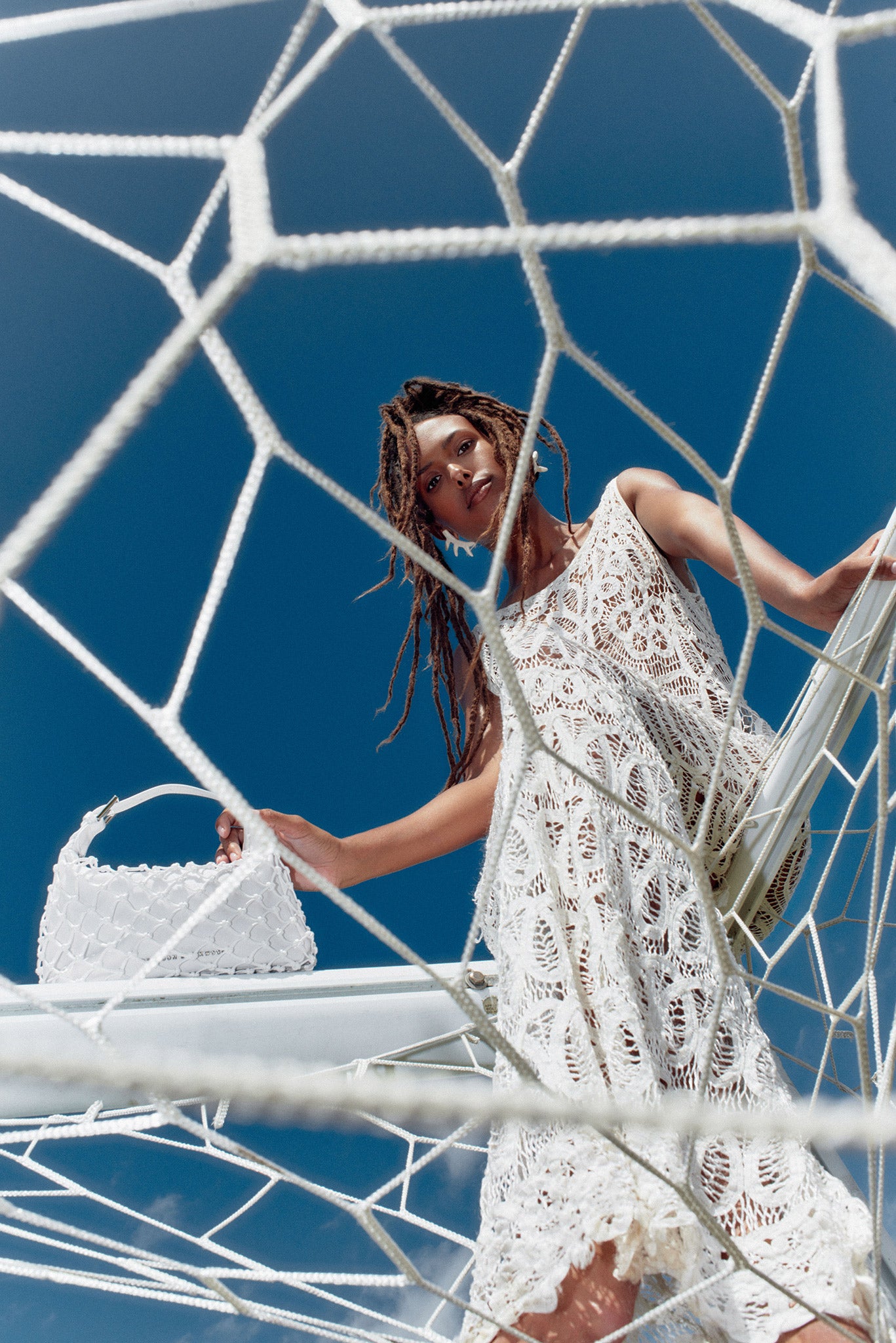 Madison Bag
We will send you a notification as soon as this product is available.