Foundation
ESR Tote
$88.00
Description

Our Iconic ESR Tote in Deep Sage Green Recycled Grain Leather with Silver Hardware

Profits from this bag go directly to the Brandon Blackwood Foundation.

*Items sold for the Brandon Blackwood Foundation are non-returnable and non-exchangeable. This includes all ESR totes.*
Item Details

7" L x 6" H x 3.3" W
Handle drop: 2.3"
Removable crossbody strap: 40" - 45"

Included
heavy cotton dust bag
crossbody strap




Designed in New York City
Reference Number: 810078276036
Composition

recycled leather
silver hardware
polyester lining
About Recycled Leather

Recycled leather is a hybrid of real and vegan leather. It's made with genuine and vegan leather scarps from our Brandon Blackwood NYC handbags. They are mixed with a binder to form a single fabric, which is then rolled and bonded to a paper backing. It has the look and feel of genuine leather while being made entirely of discarded materials. This allows us to produce our main collections with no leather waste.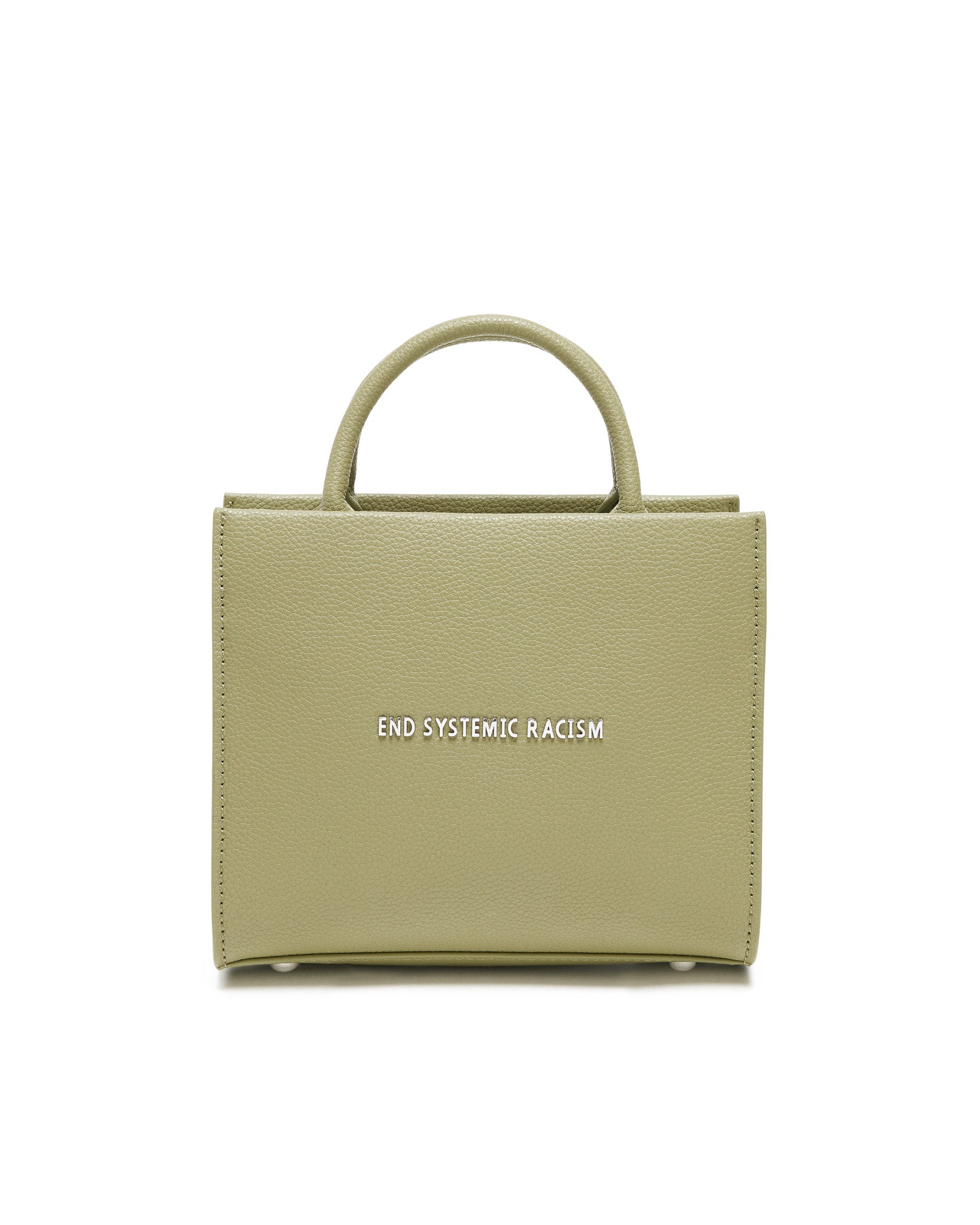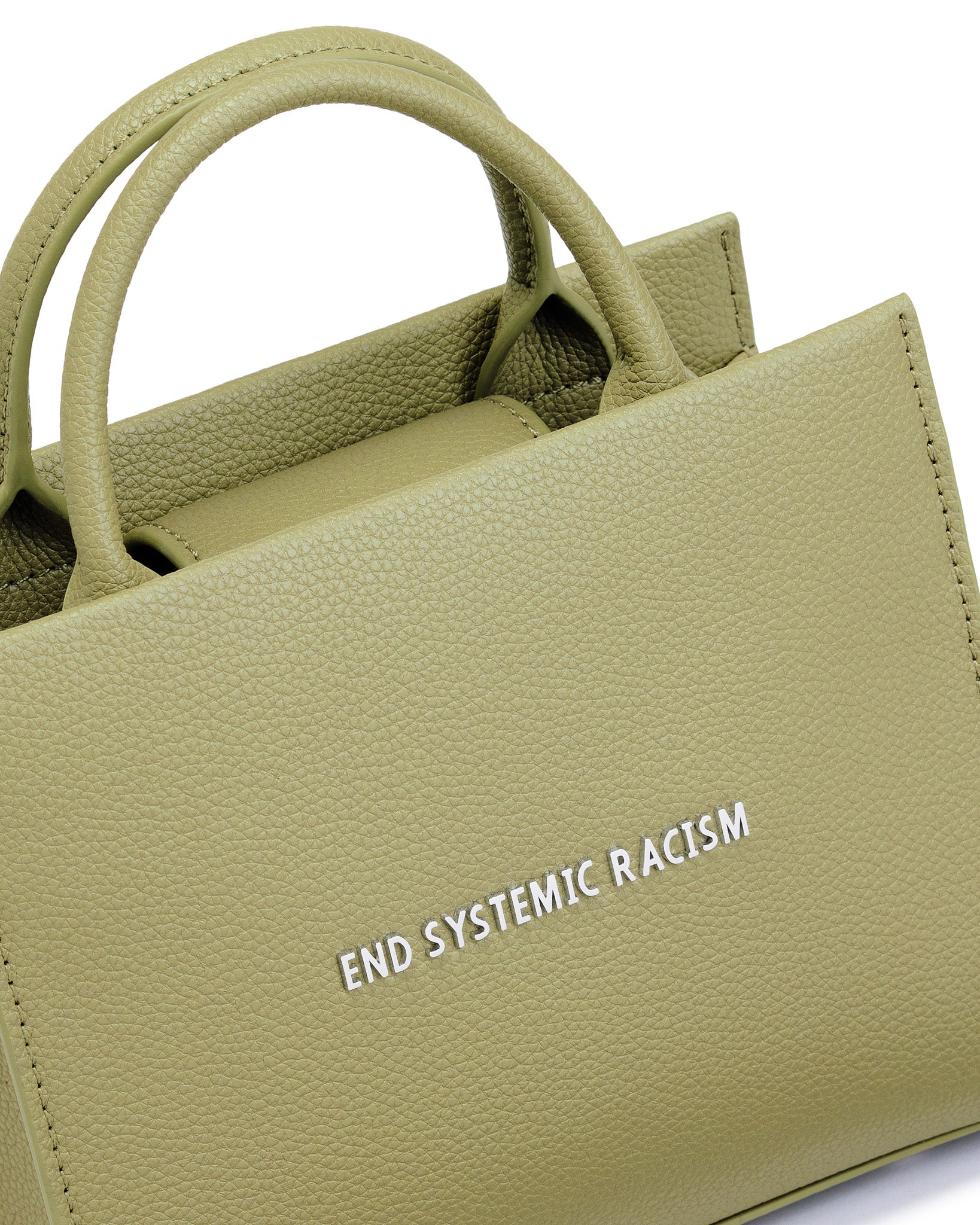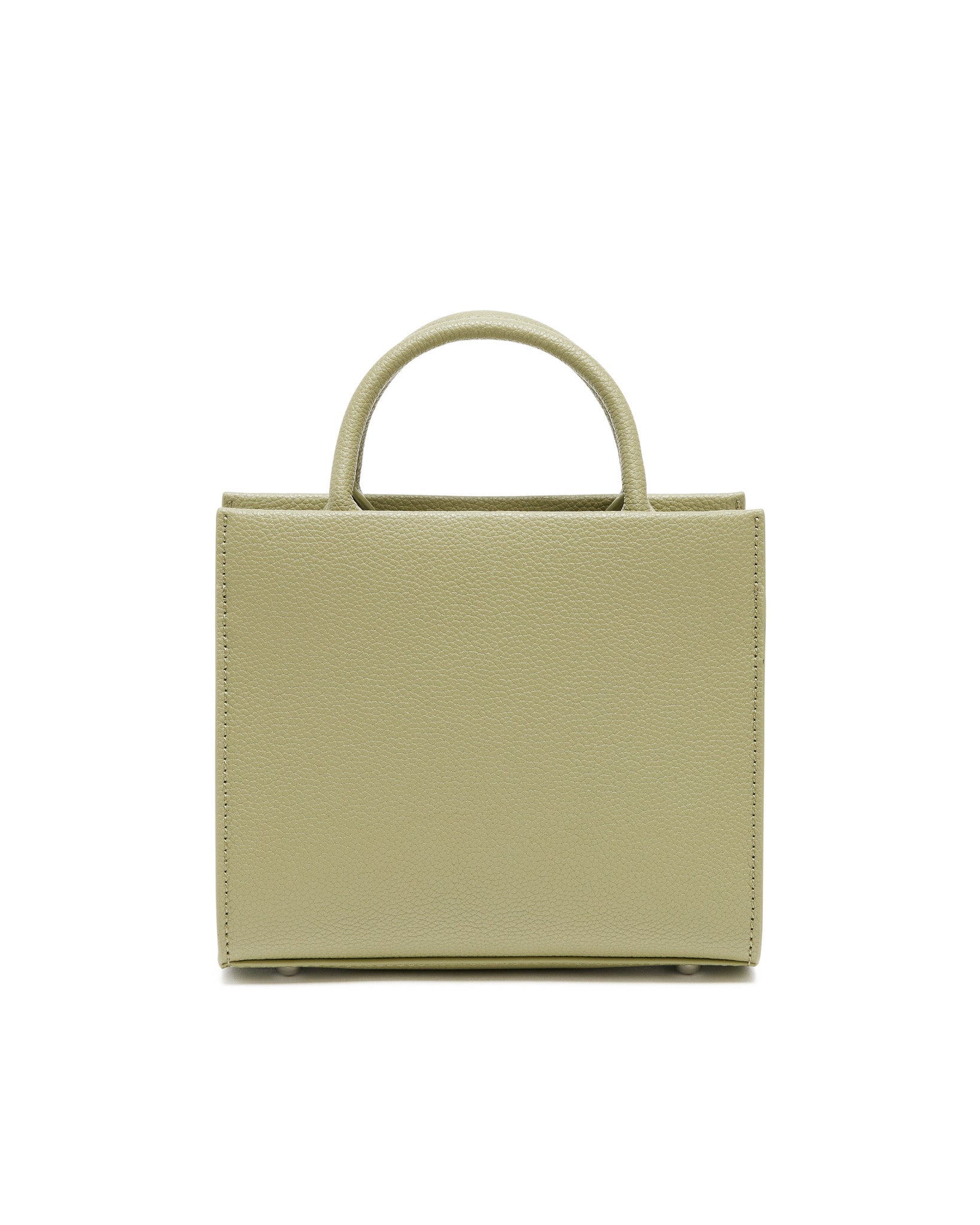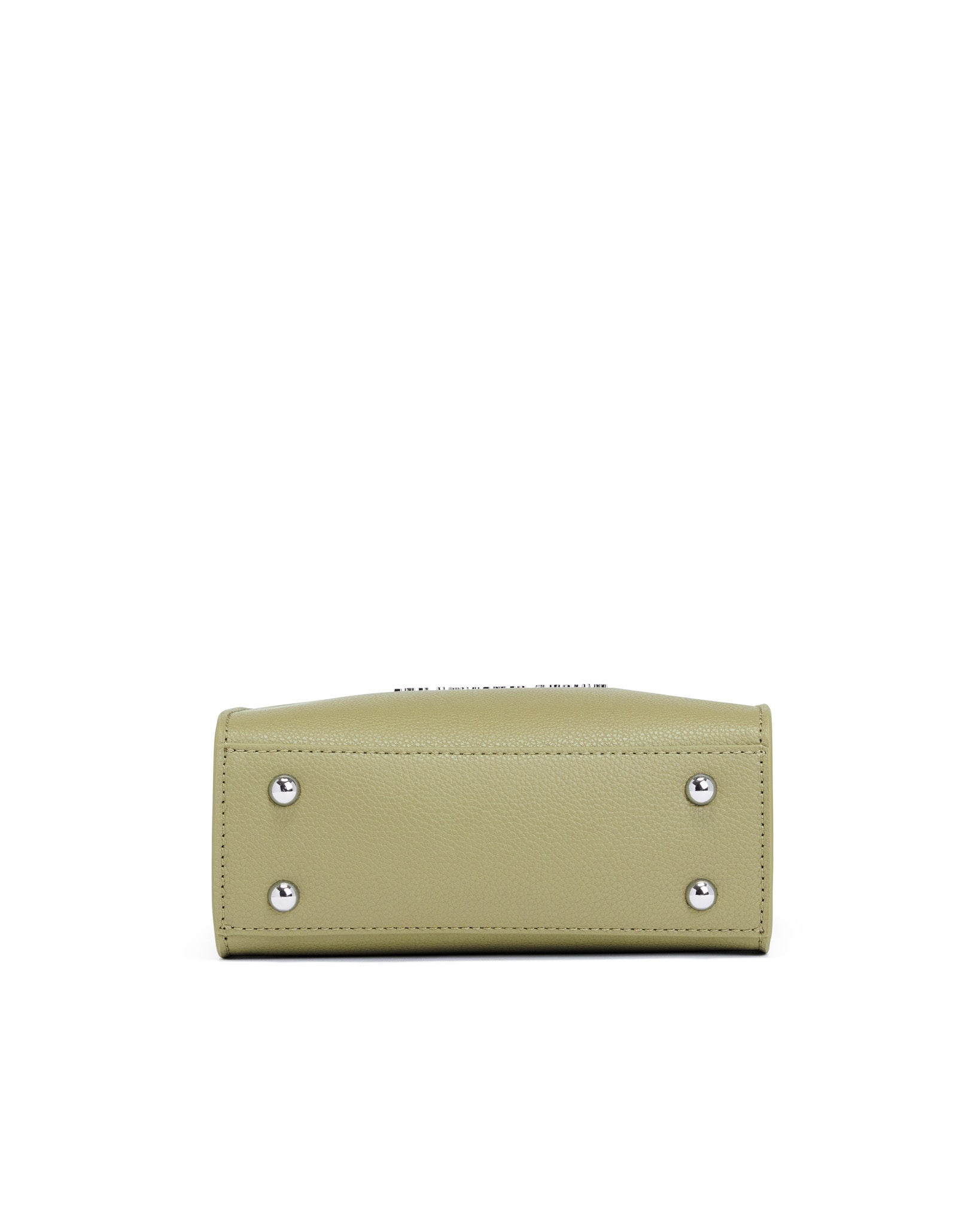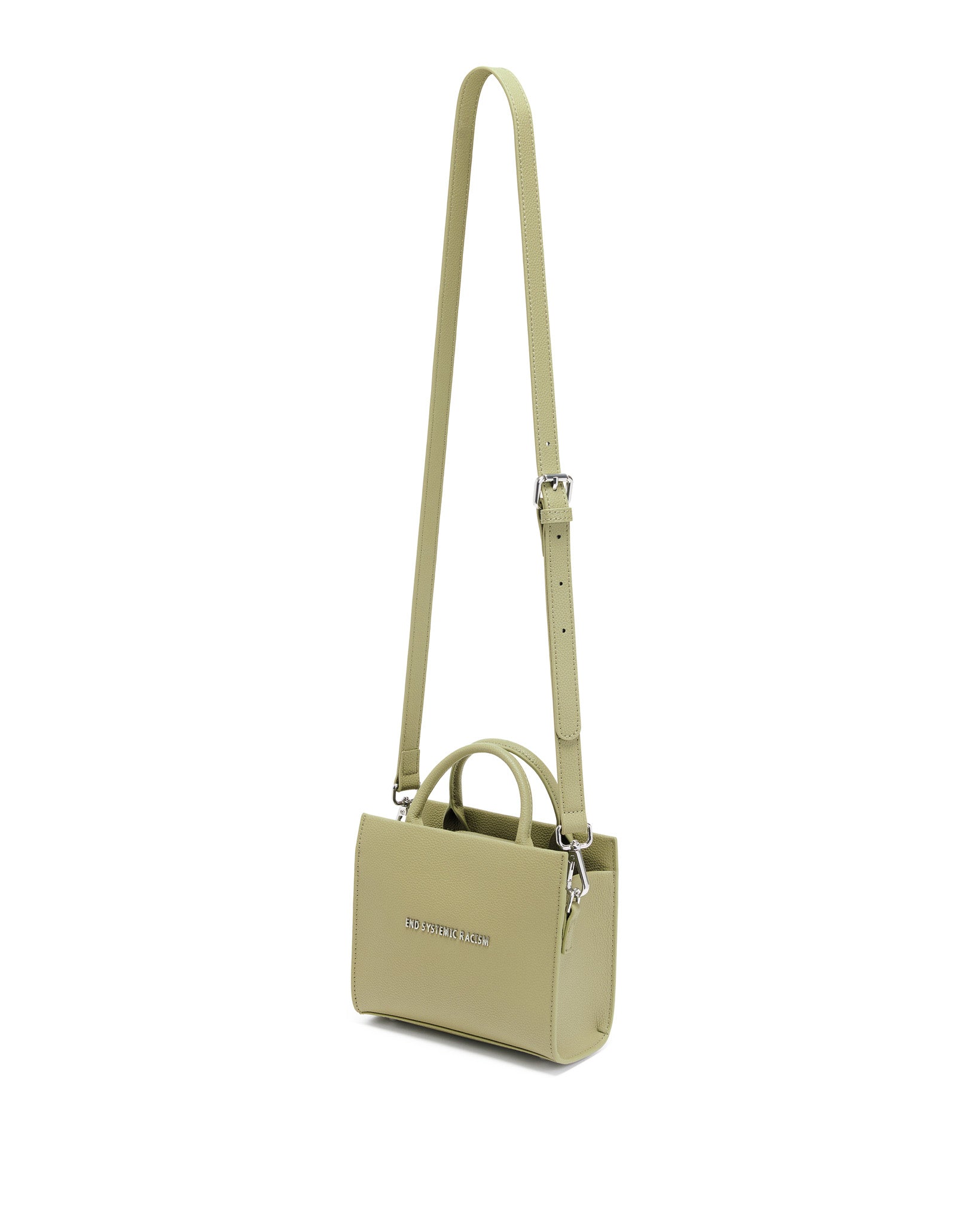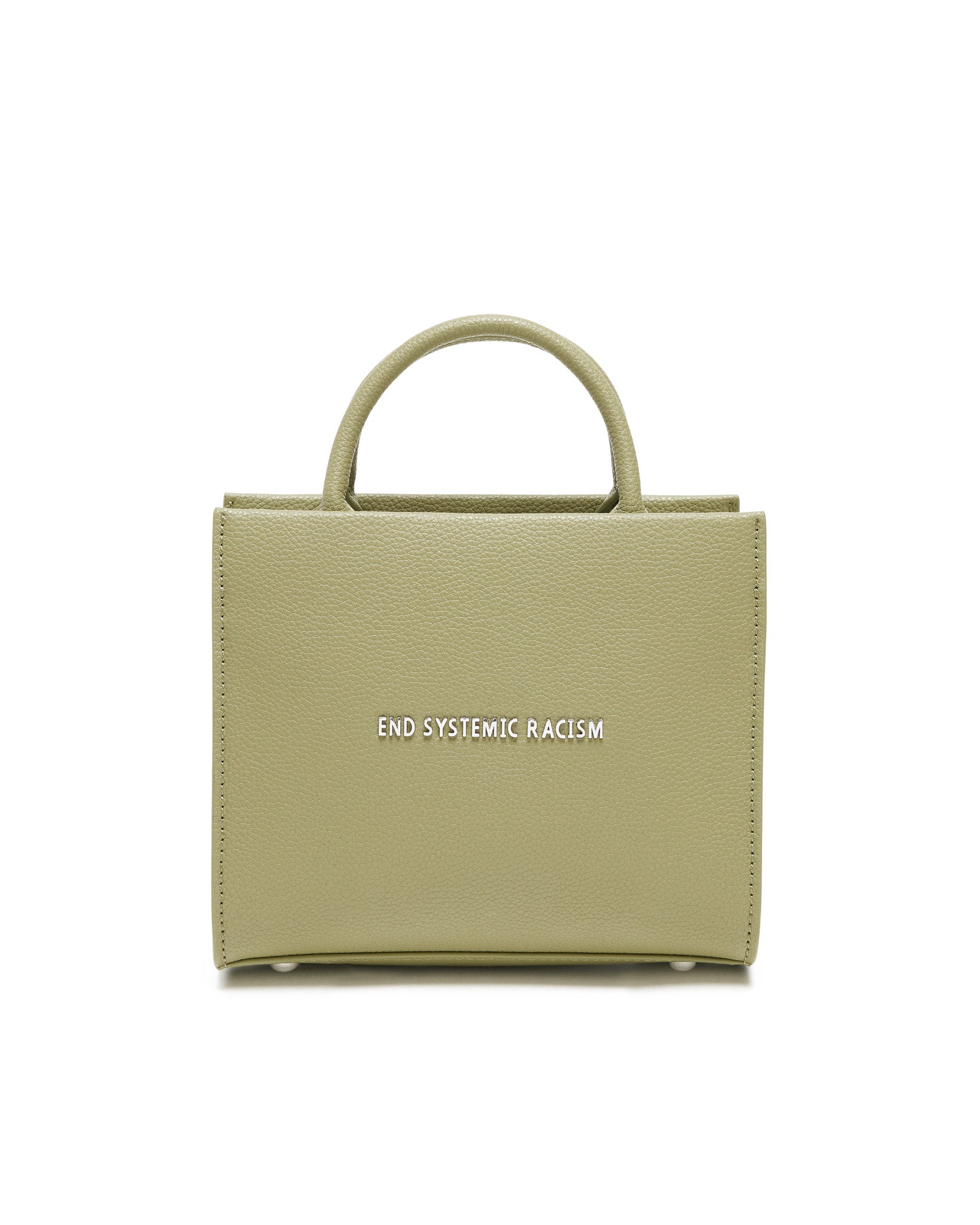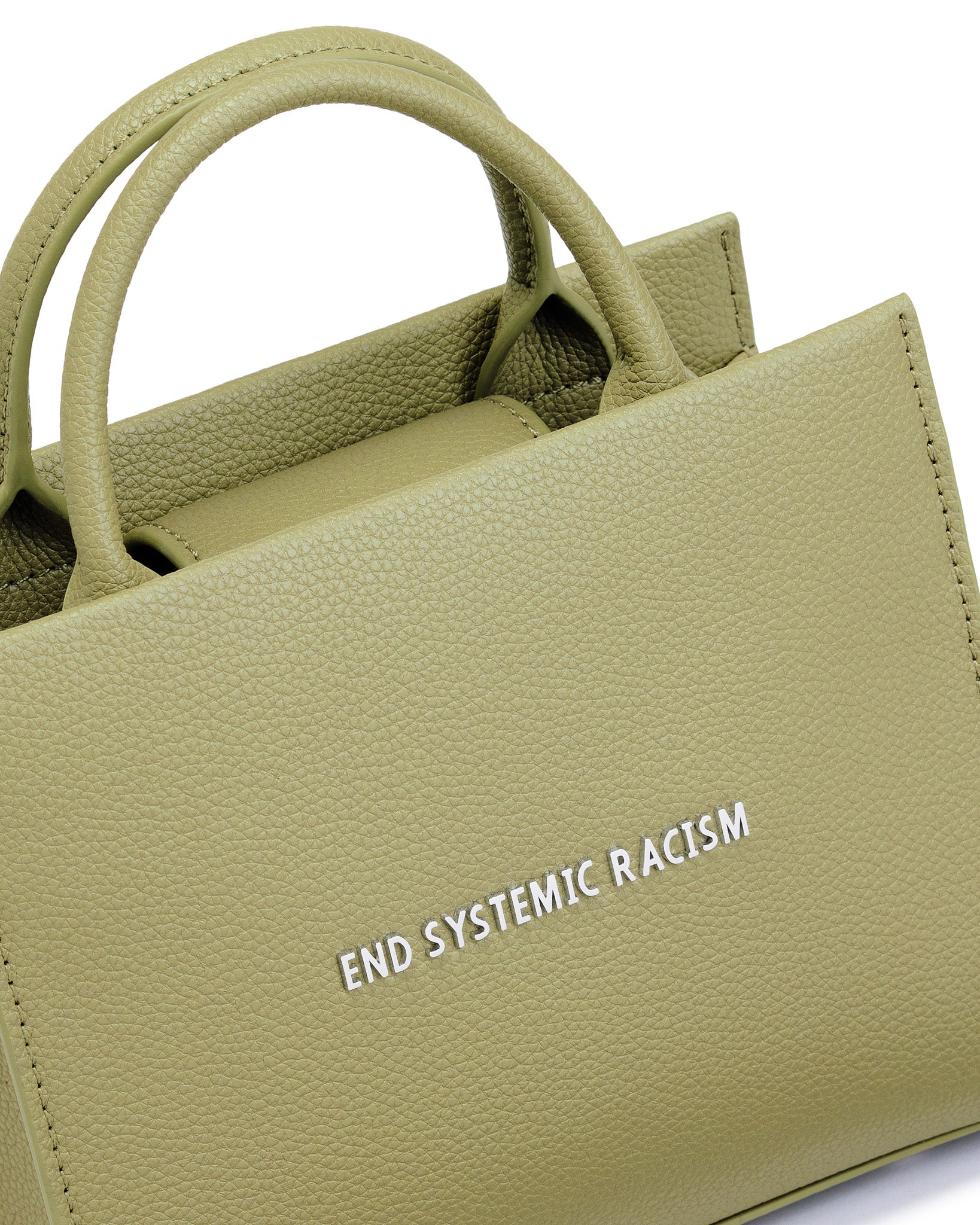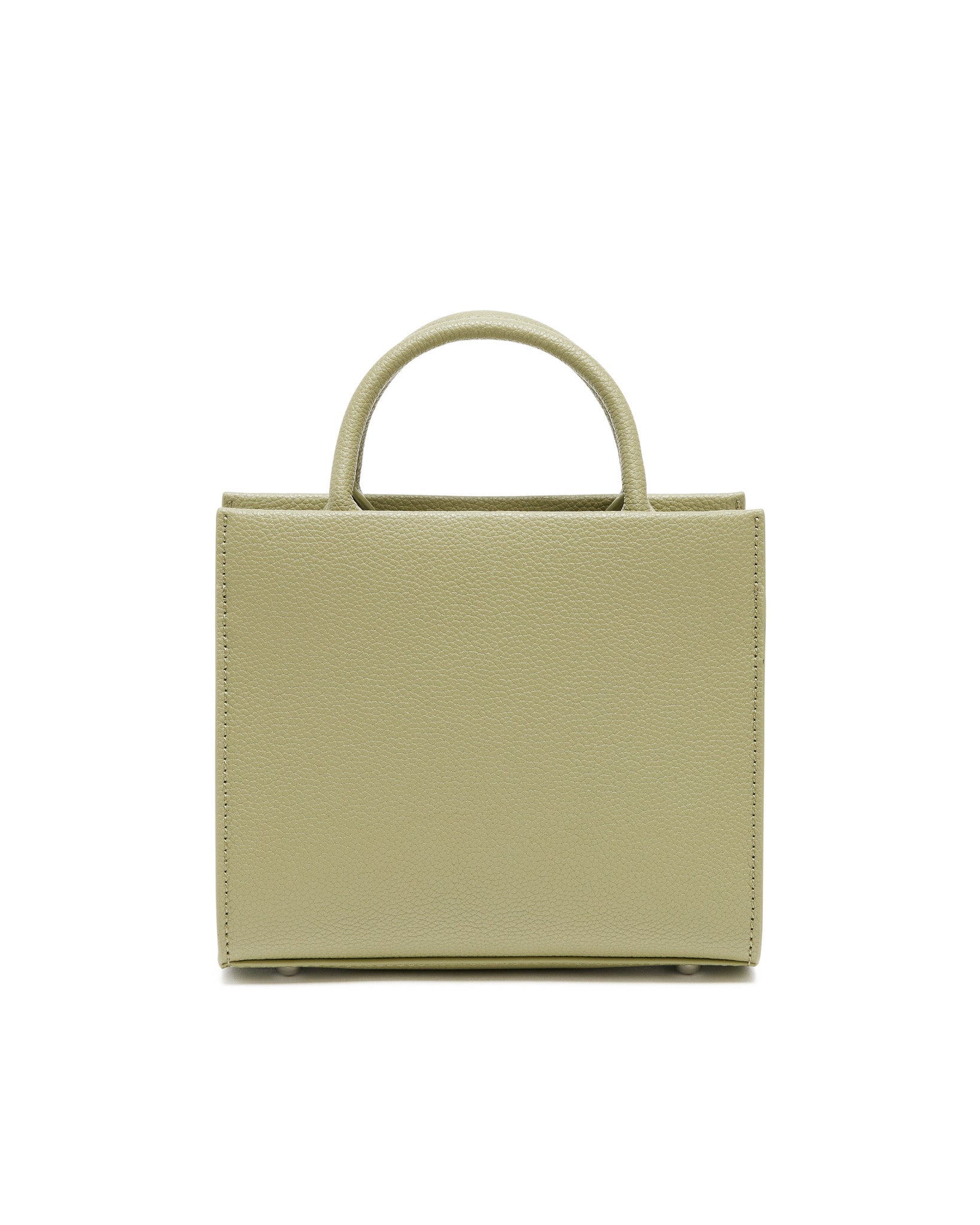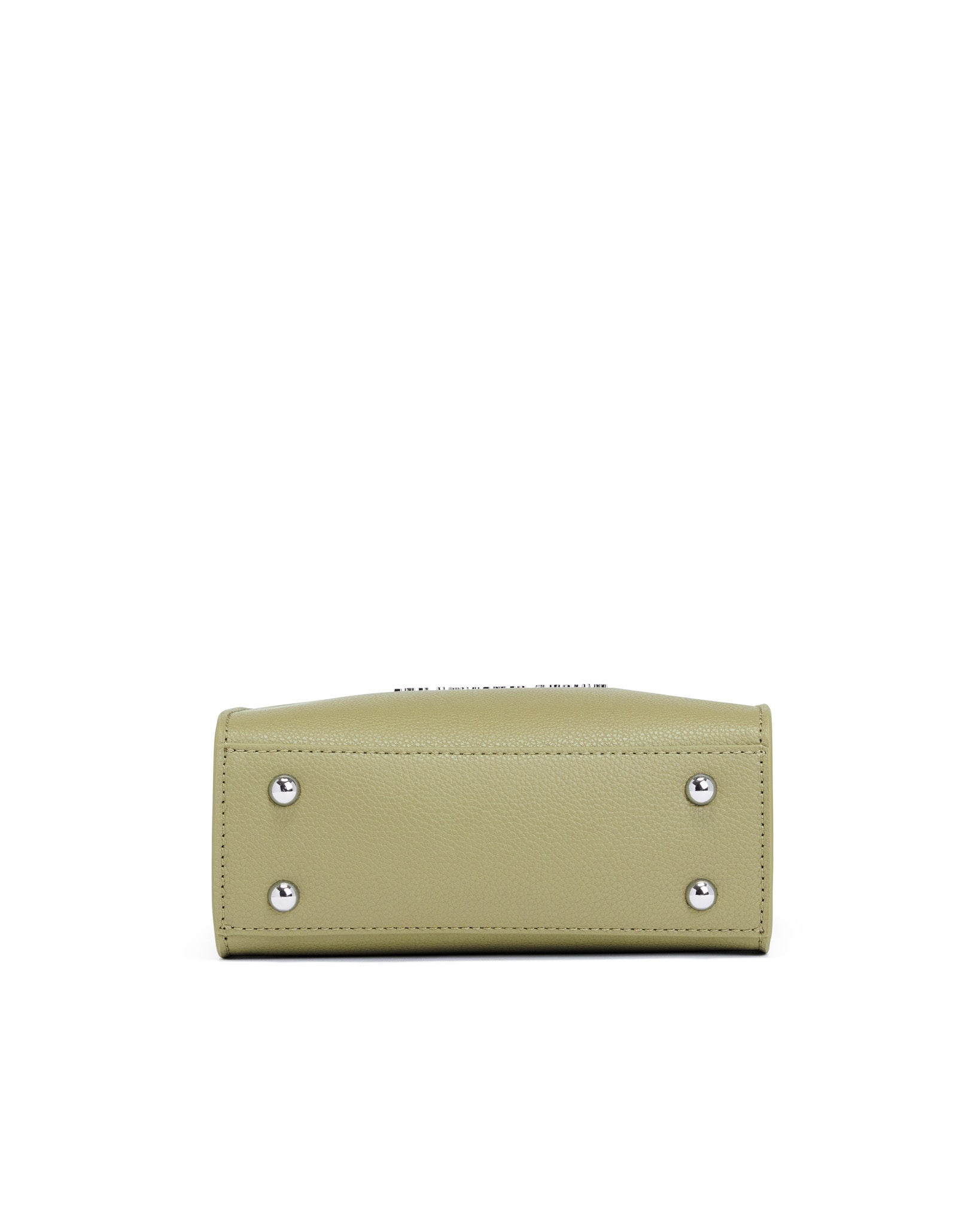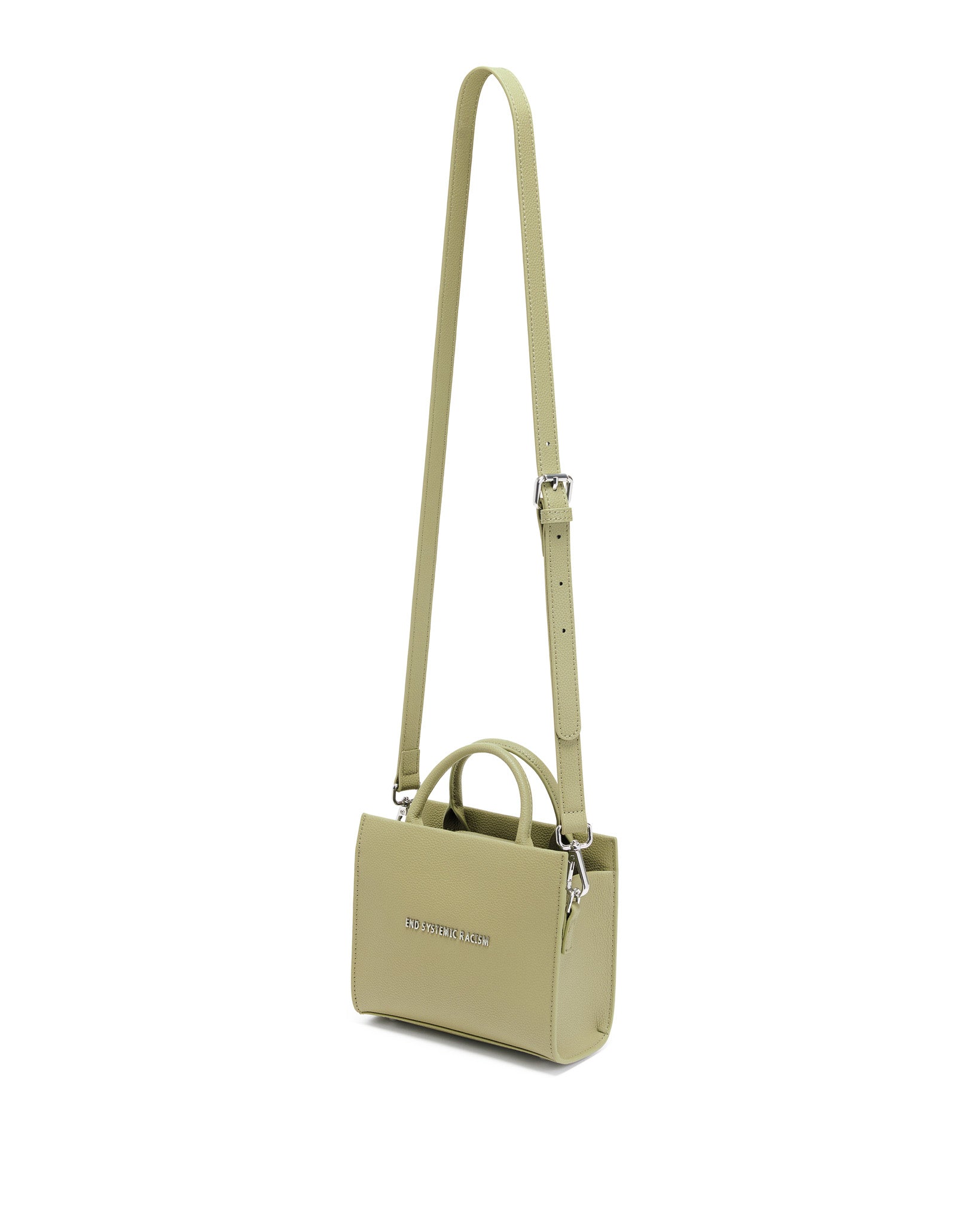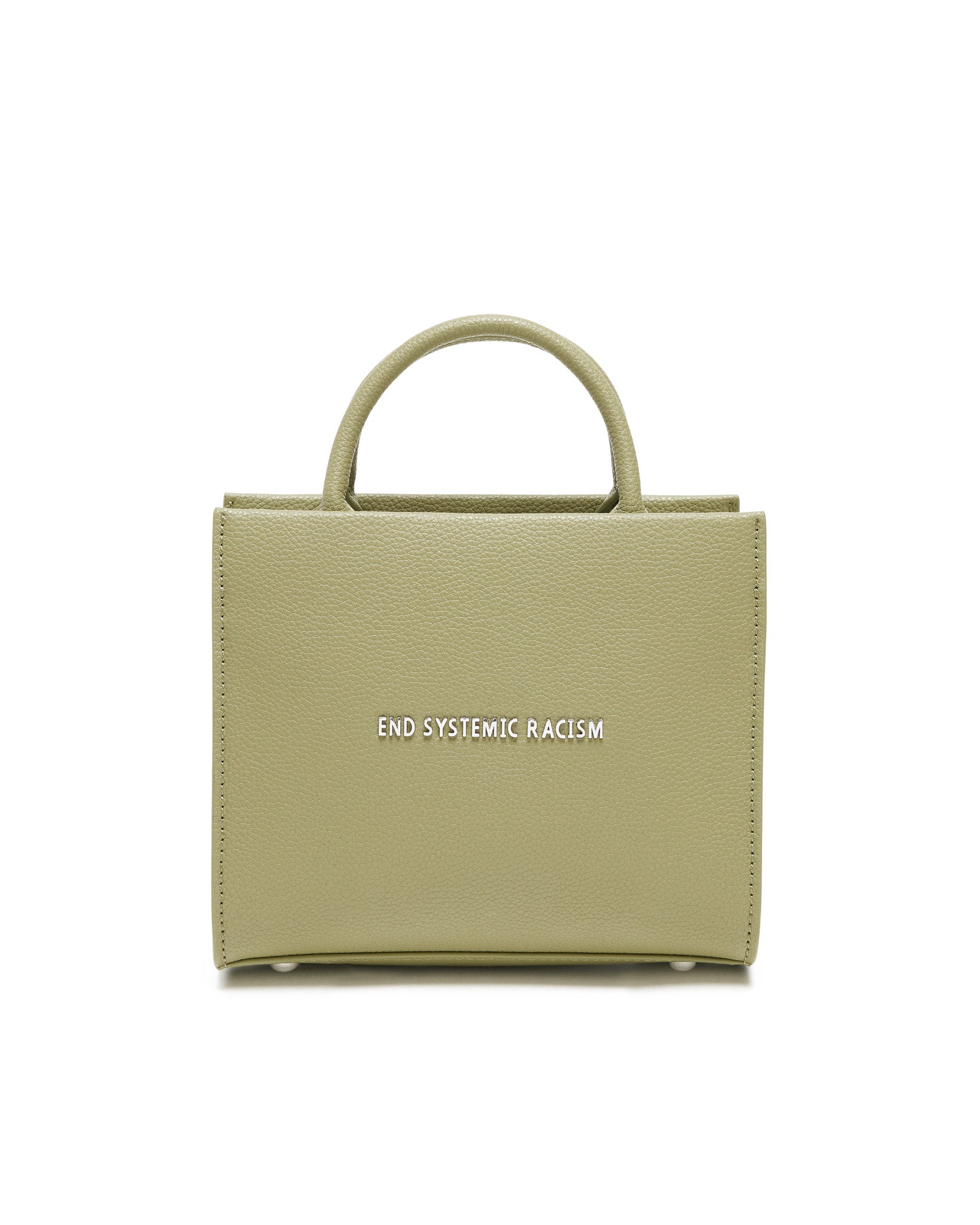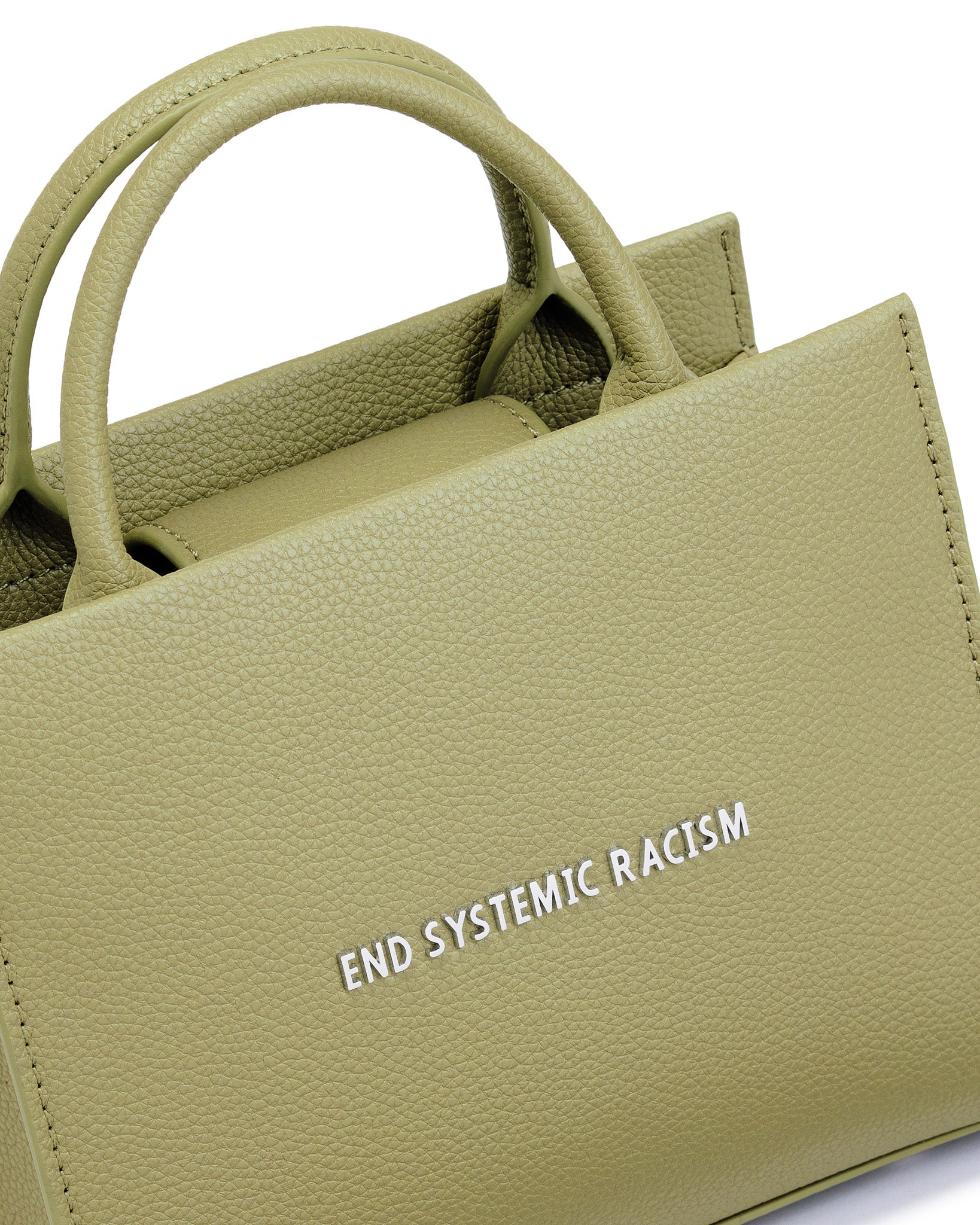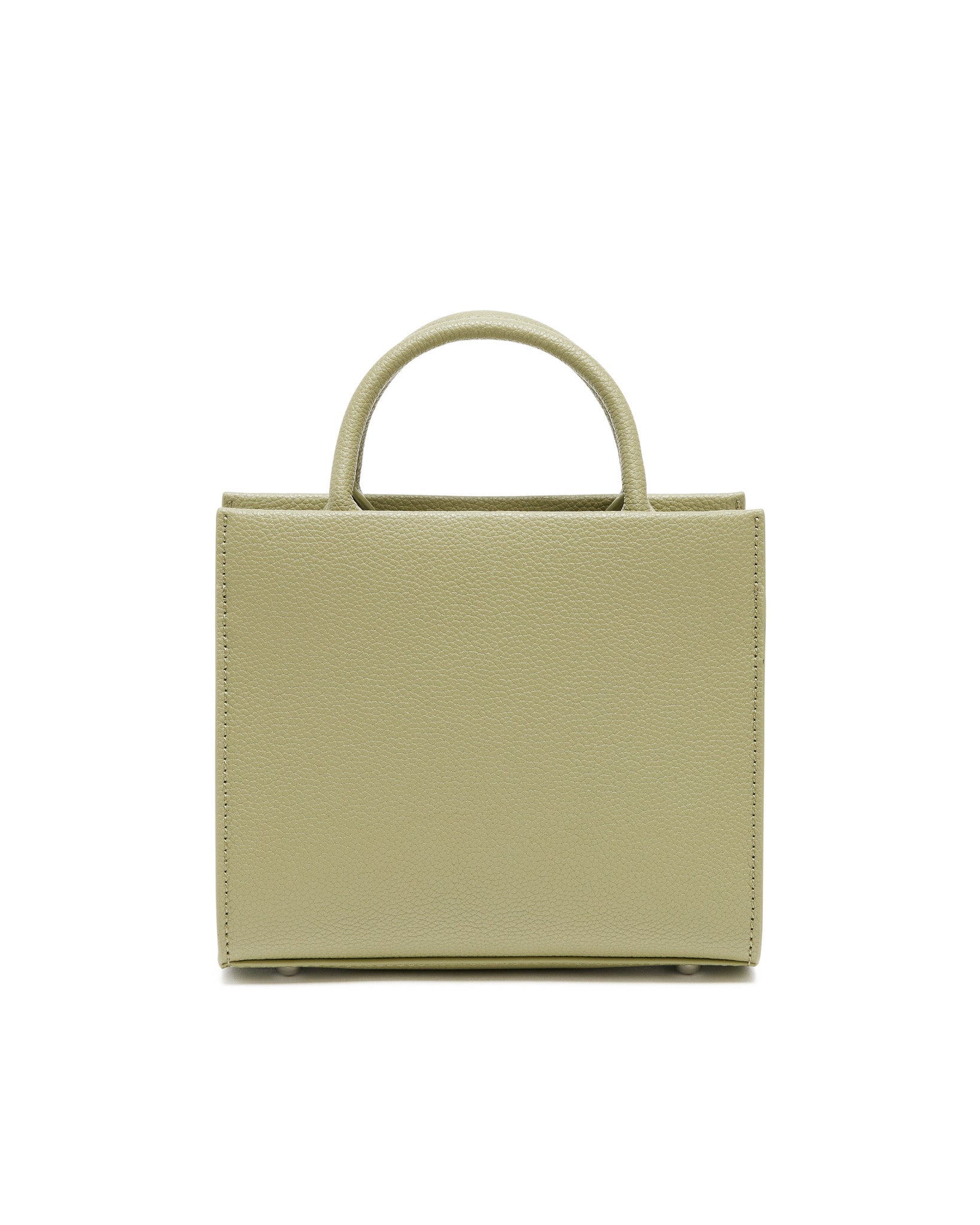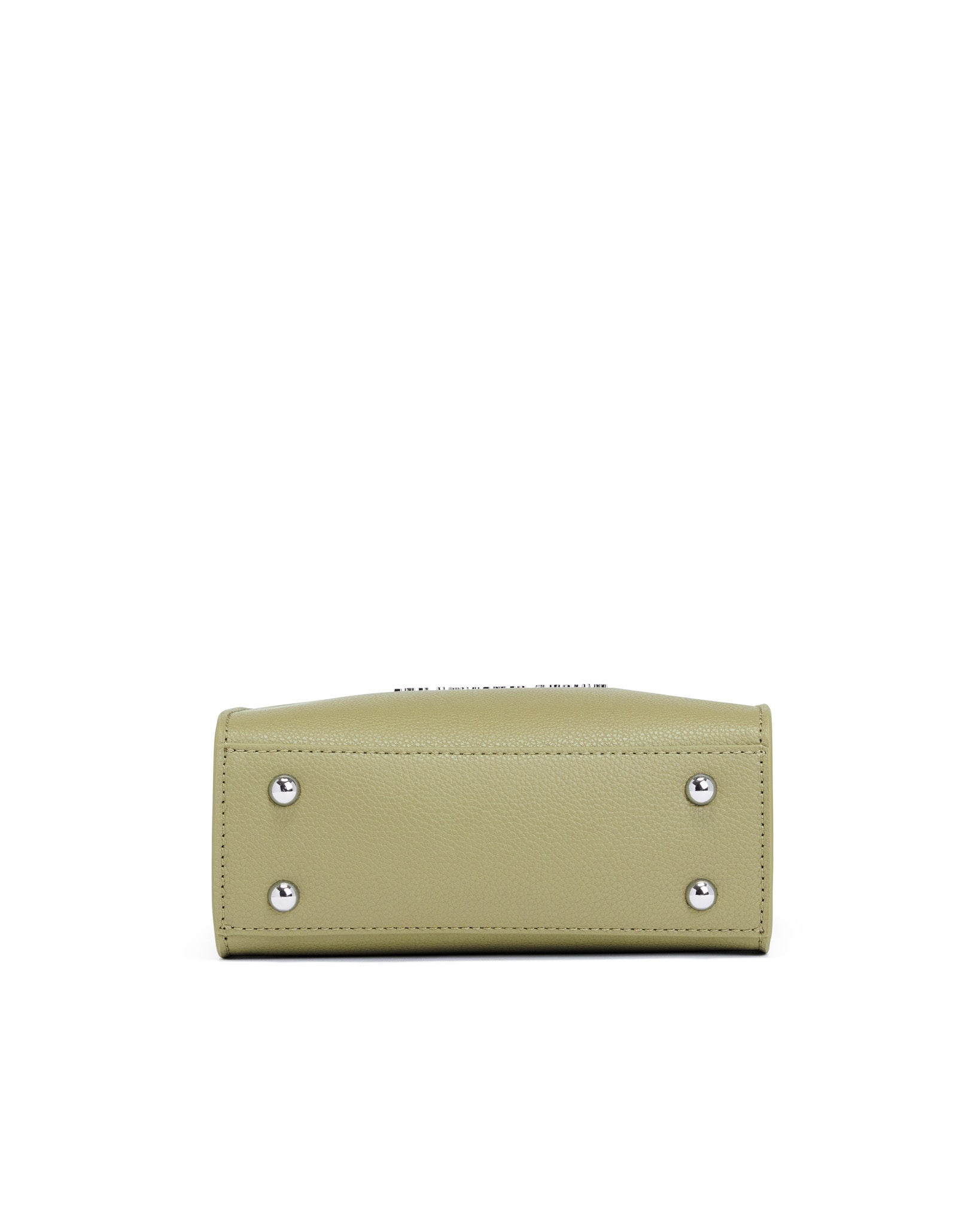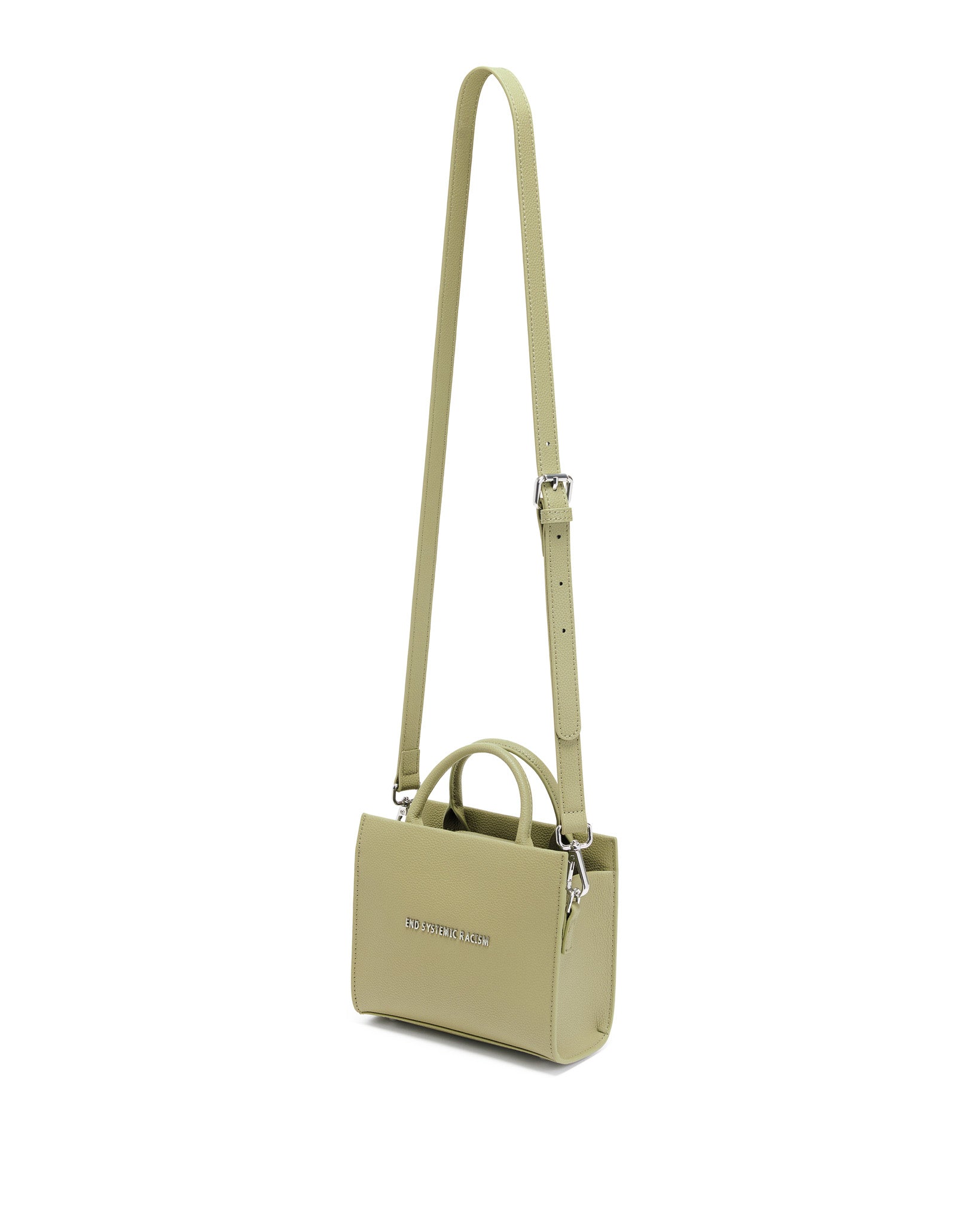 ESR Tote
We will send you a notification as soon as this product is available.