Sold out
Mini Kendrick Trunk
$240.00
Description

Our limited edition Valentine's Day Mini Kendrick Trunk in Embroidered Pink Satin with Brass Hardware
Item Details

dimensions: 5.8"W x 4.3"H x 3"D
crossbody strap: 18"-22"

Included
heavy cotton dust bag
removable/ adjustable crossbody strap
limited edition custom pink box

Reference number:810118390425

Designed in New York City
Composition

90% polyester, 10% nylon
brass metalware
microsuede lining
Care Guide

Discretion

If not handled with care, marks and stains may occur with satin bag. Try to avoid constant rubbing, liquids, oils, and direct pressure on fabric.

Satin Care

Material is highly sensitive to any oils, lotion and makeup. For oil stains, sprinkle some talcum powder or flour on top, and let sit for a few hours to soak up the stain. Do this as soon as possible to avoid the stain from setting into material. If dust or light dirt is evident, lightly clean with a soft cloth, cold water, and non-abrasive satin/silk soap. Gently blob the stain to remove debris. If water stain is still visible, blot the handbag with a clean towel to remove excess moisture and soap. Allow the bag to air dry before use. Repeat the process if necessary.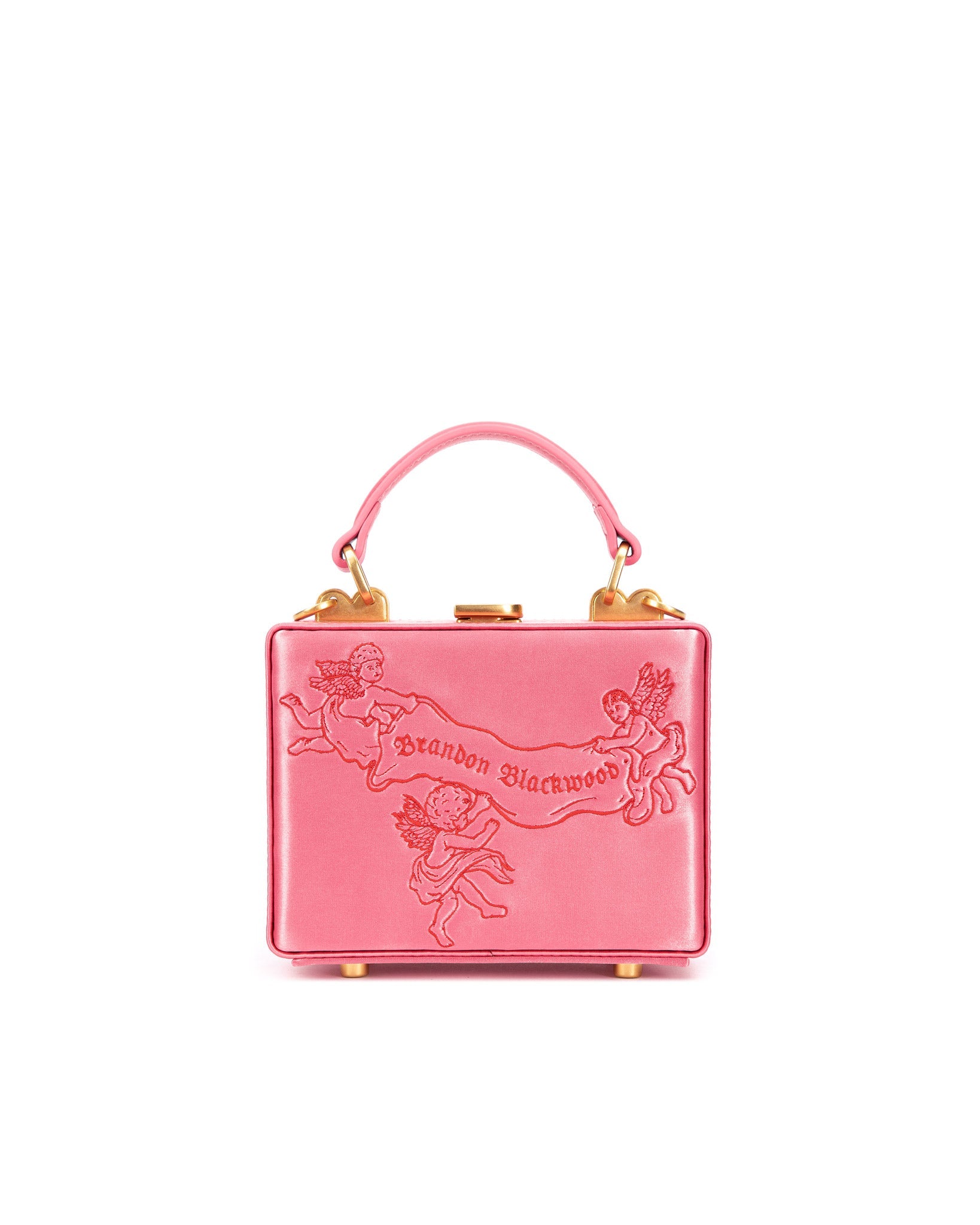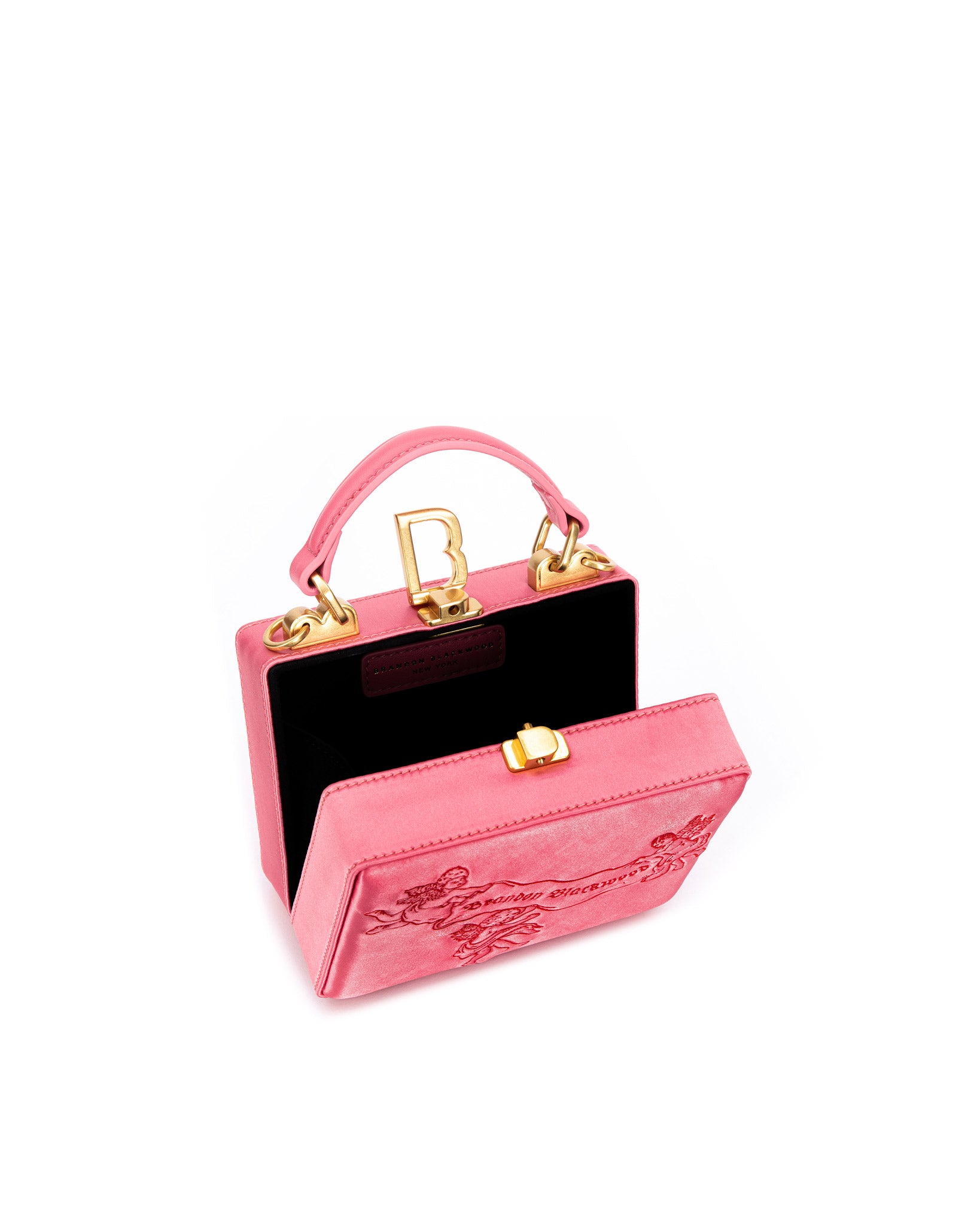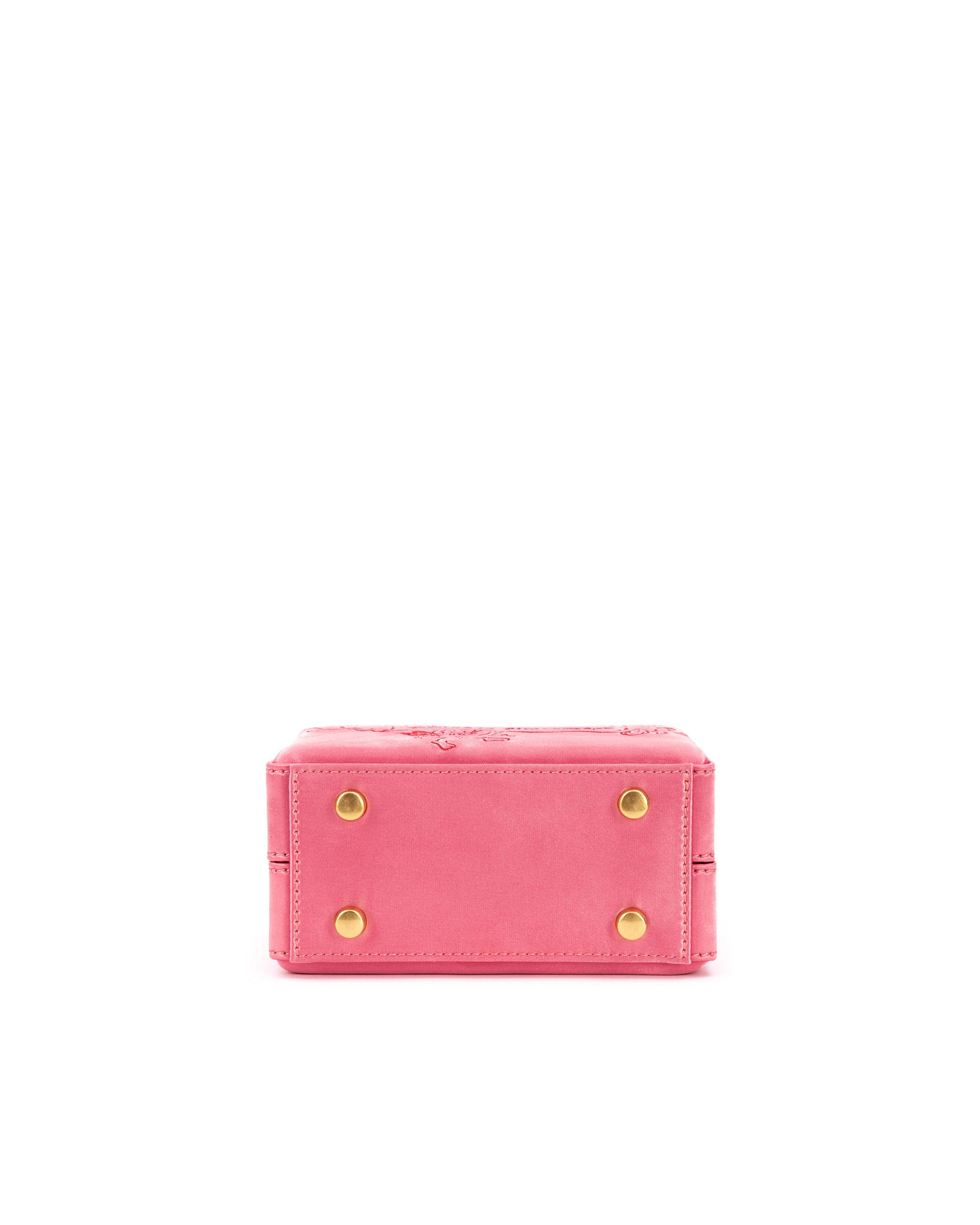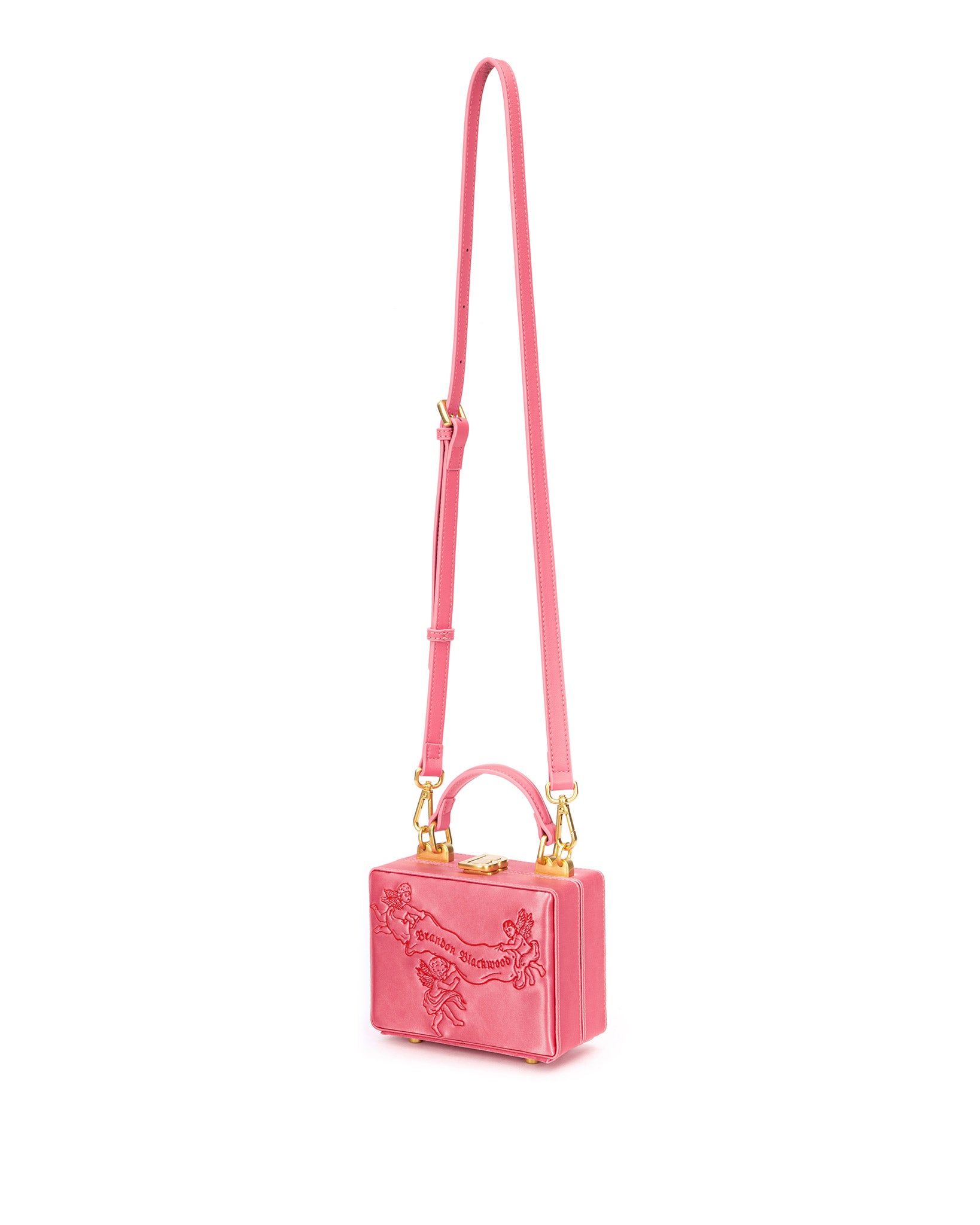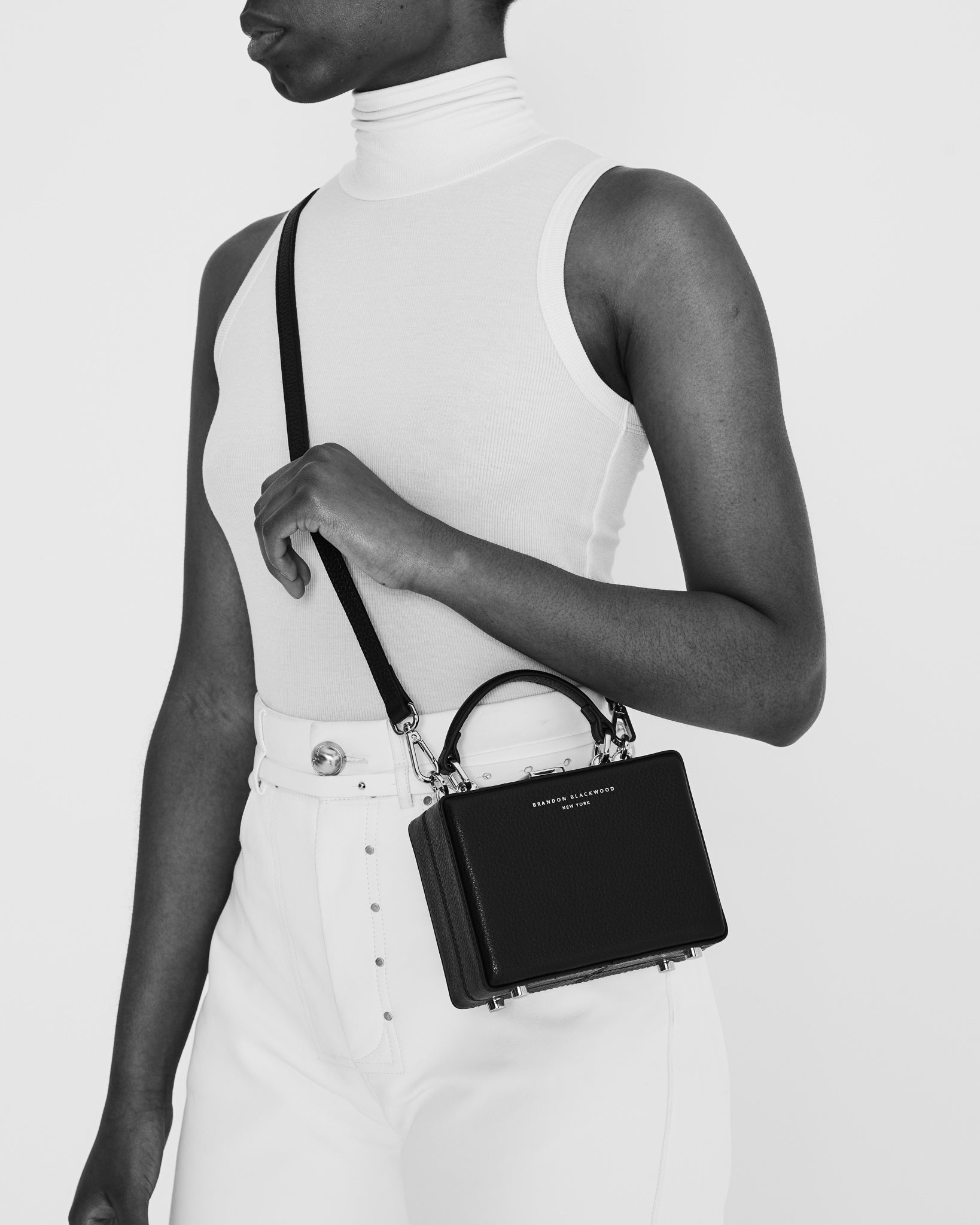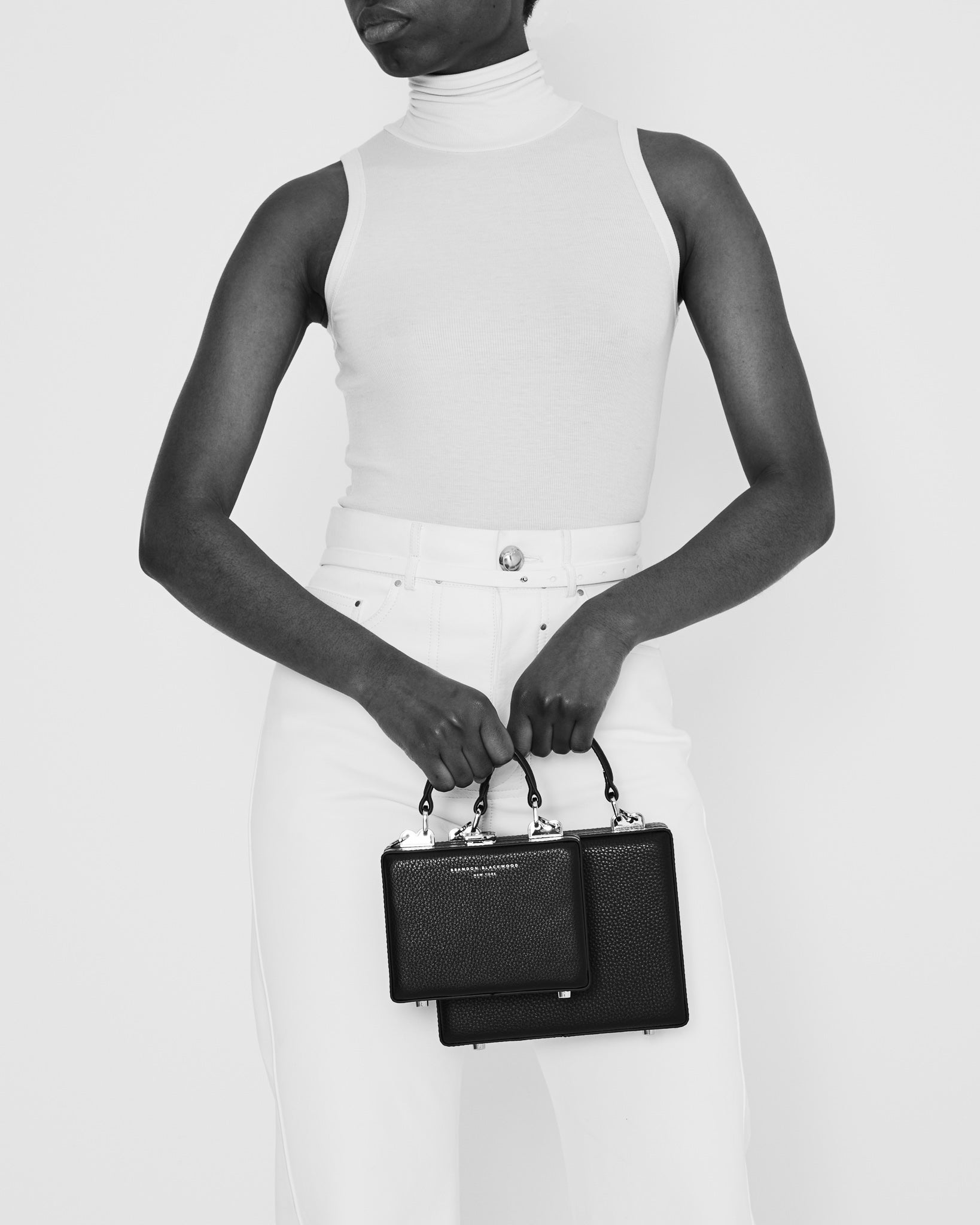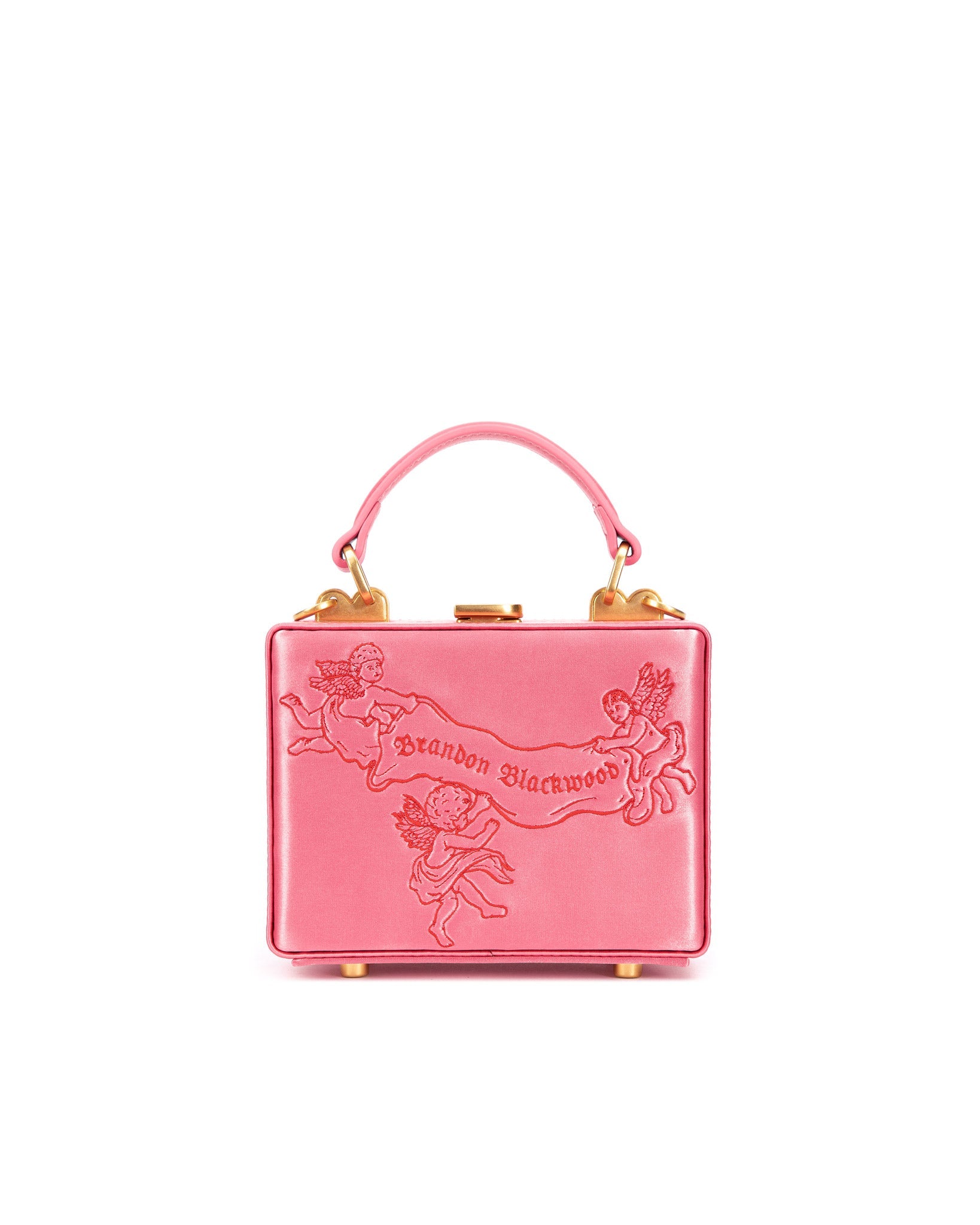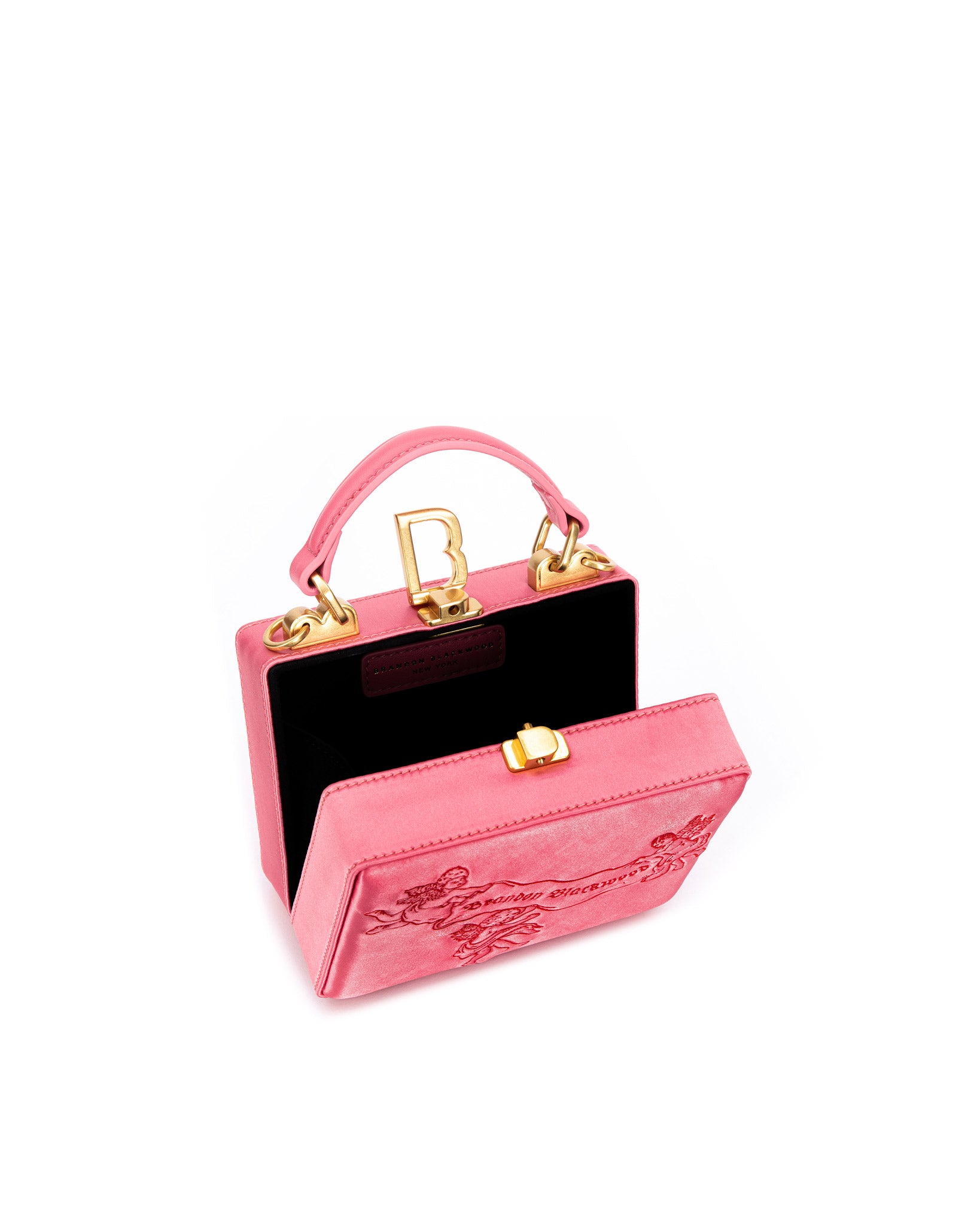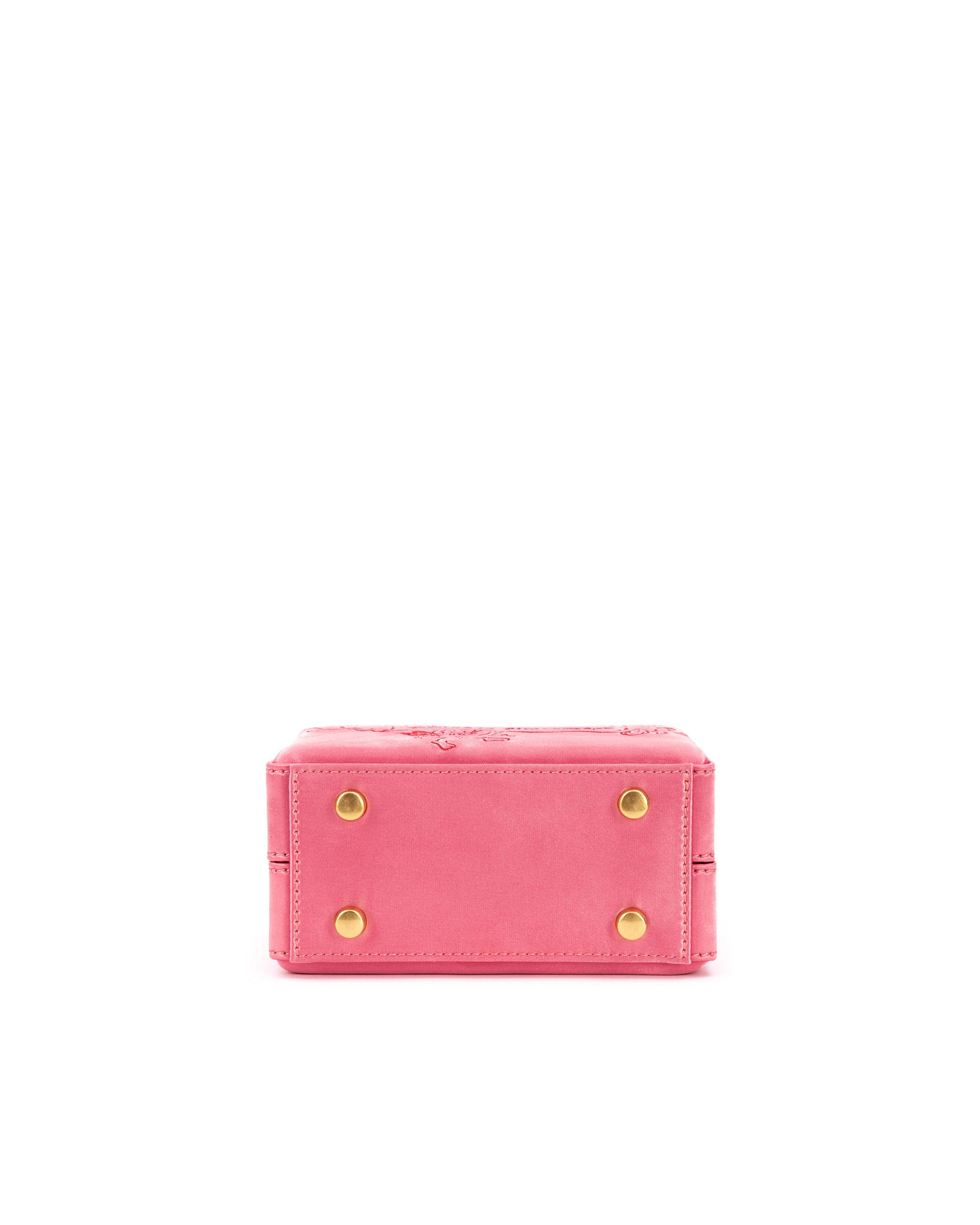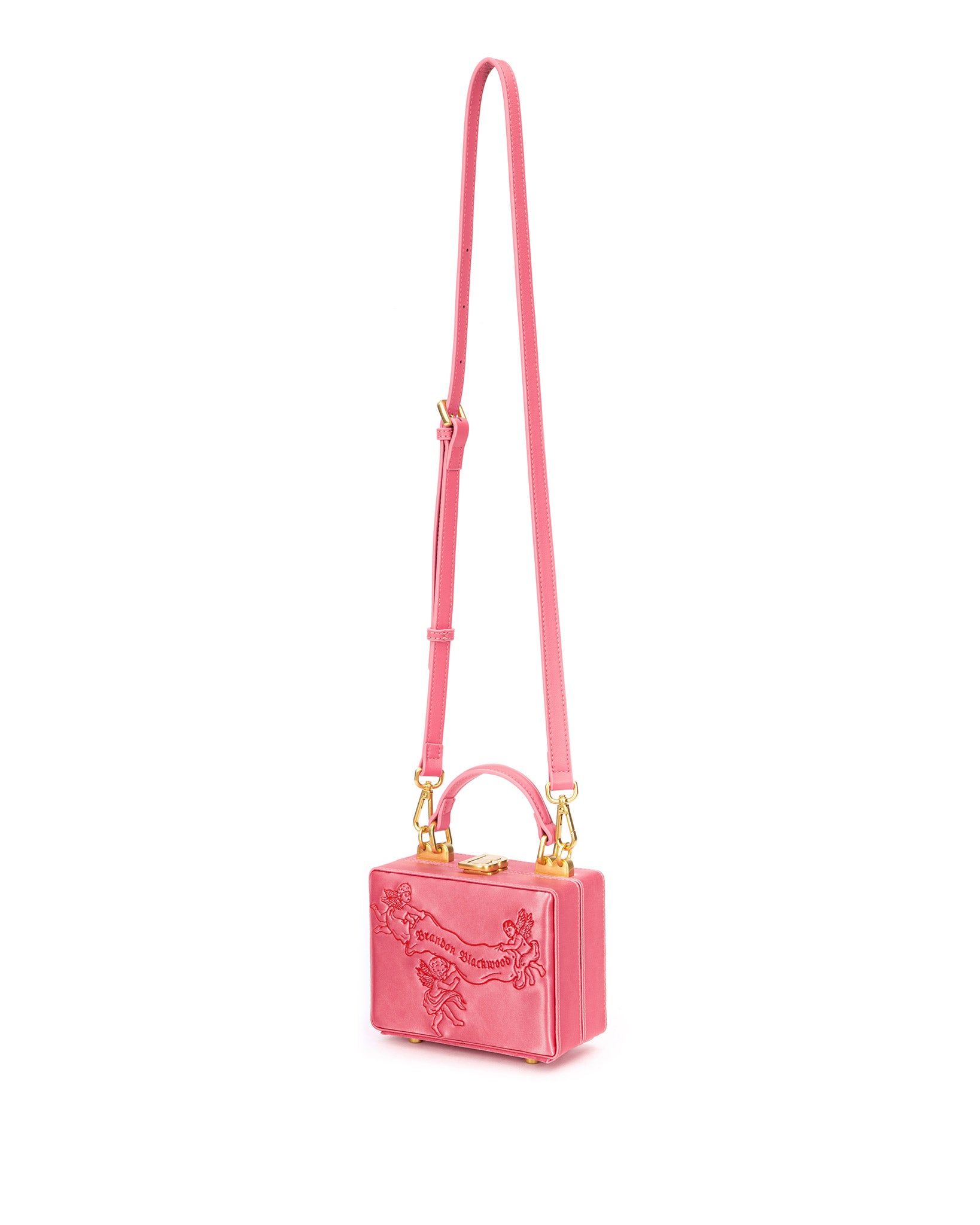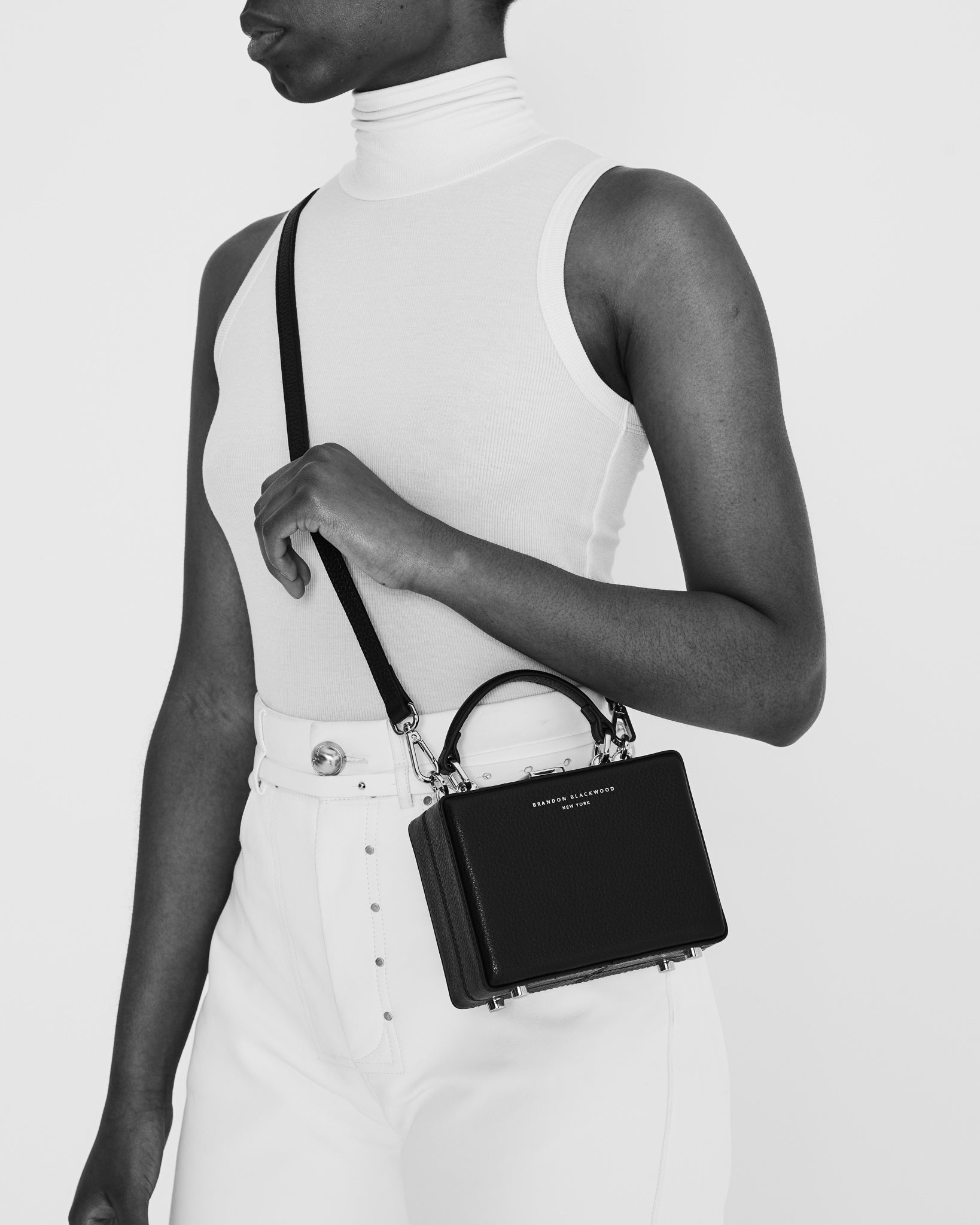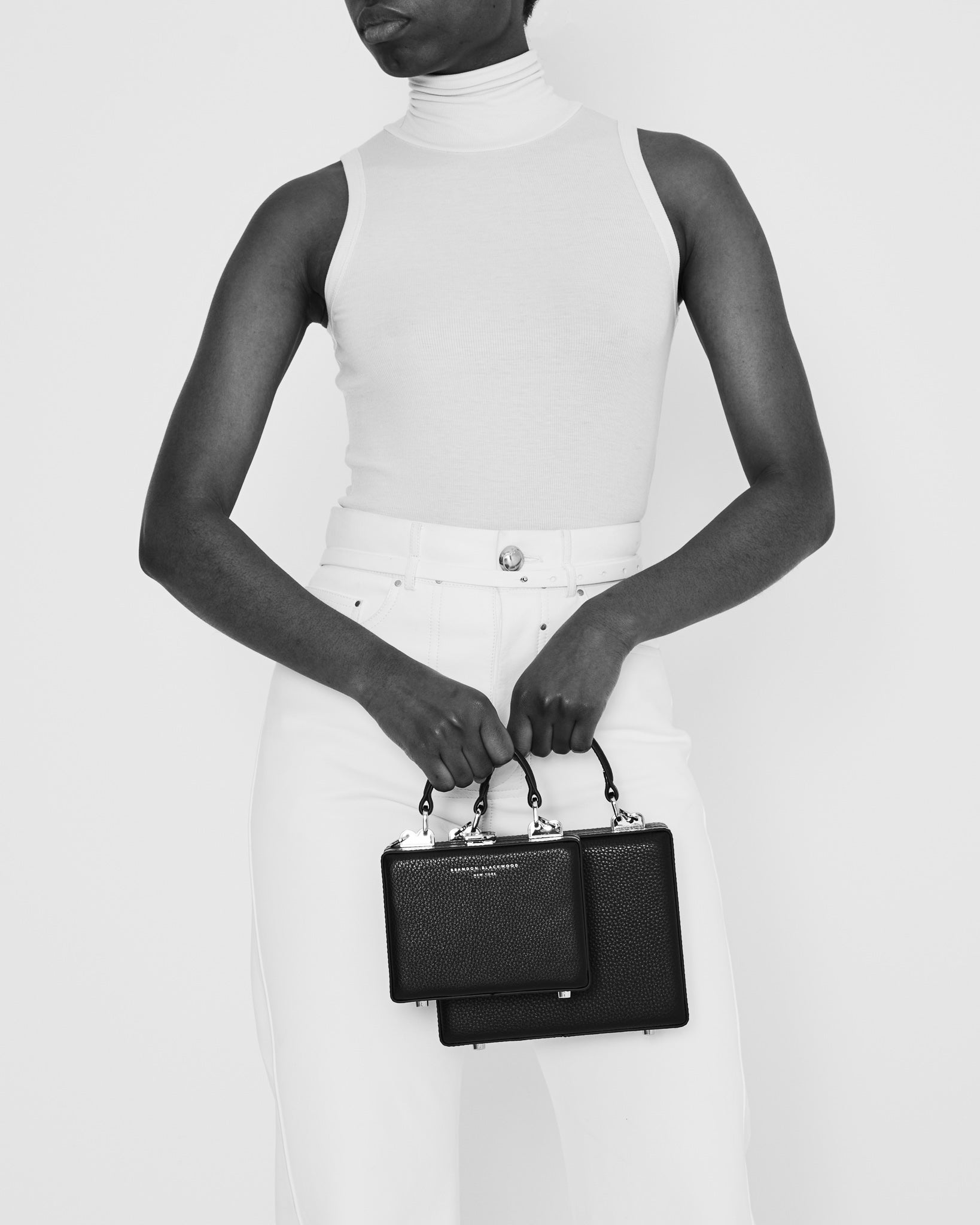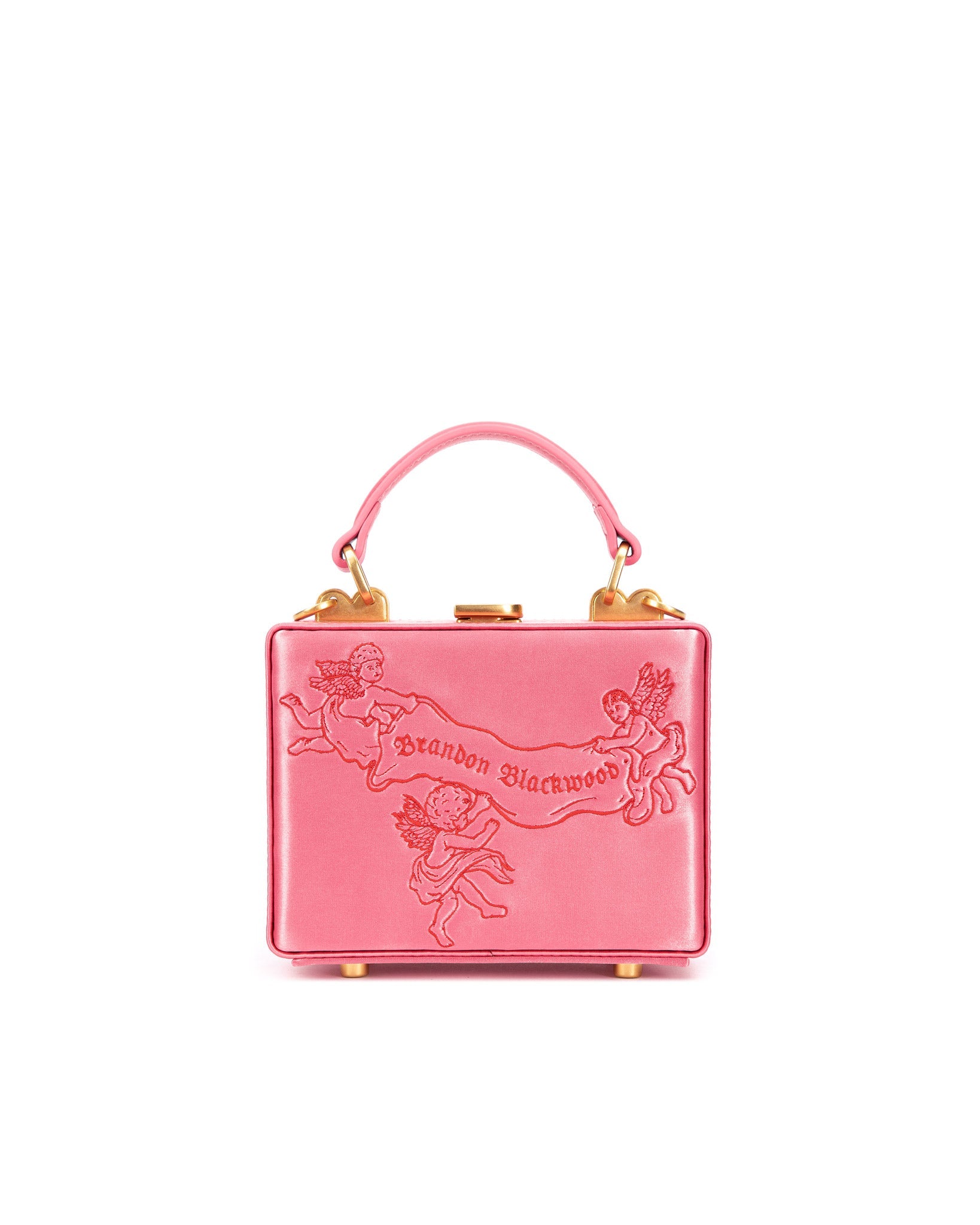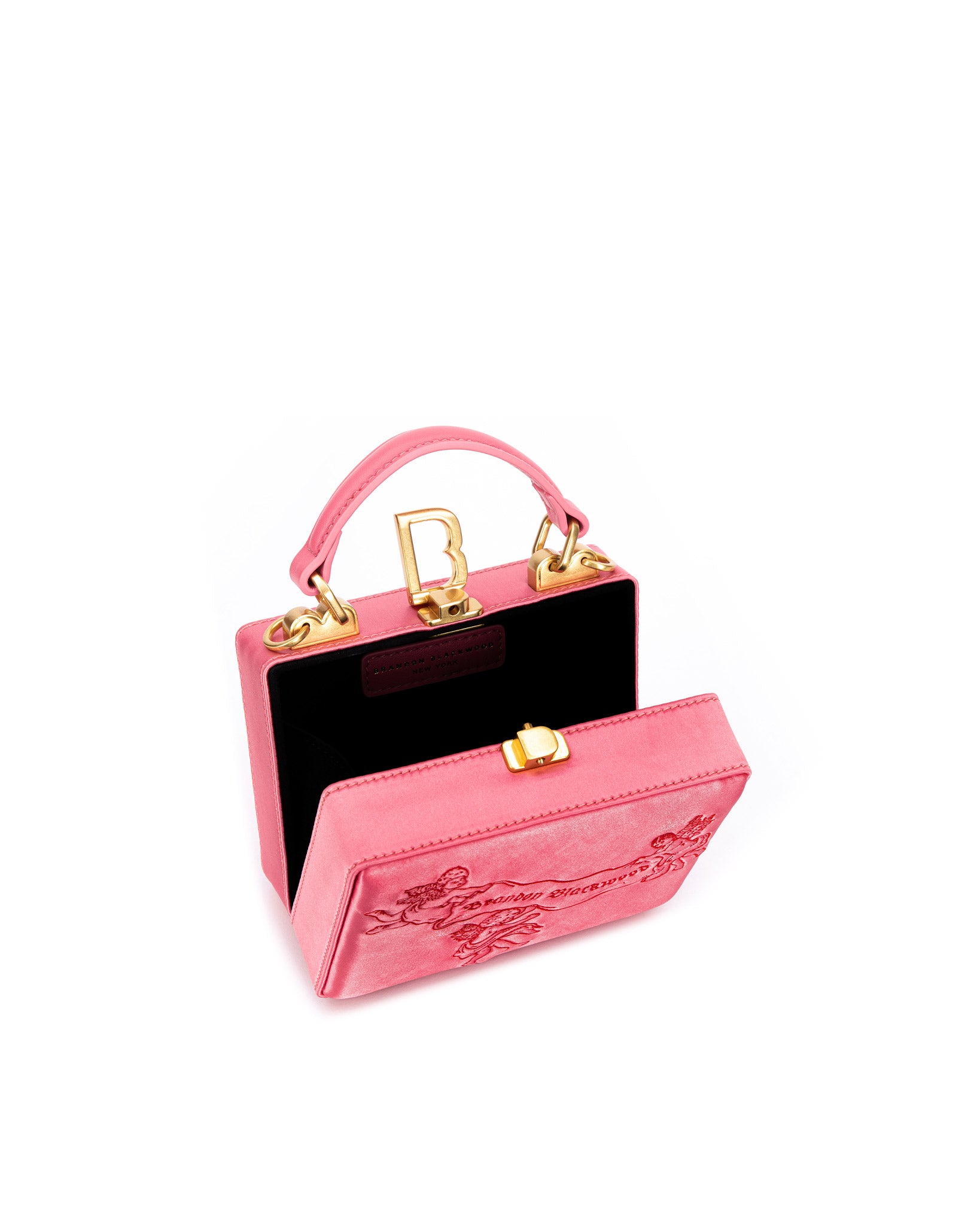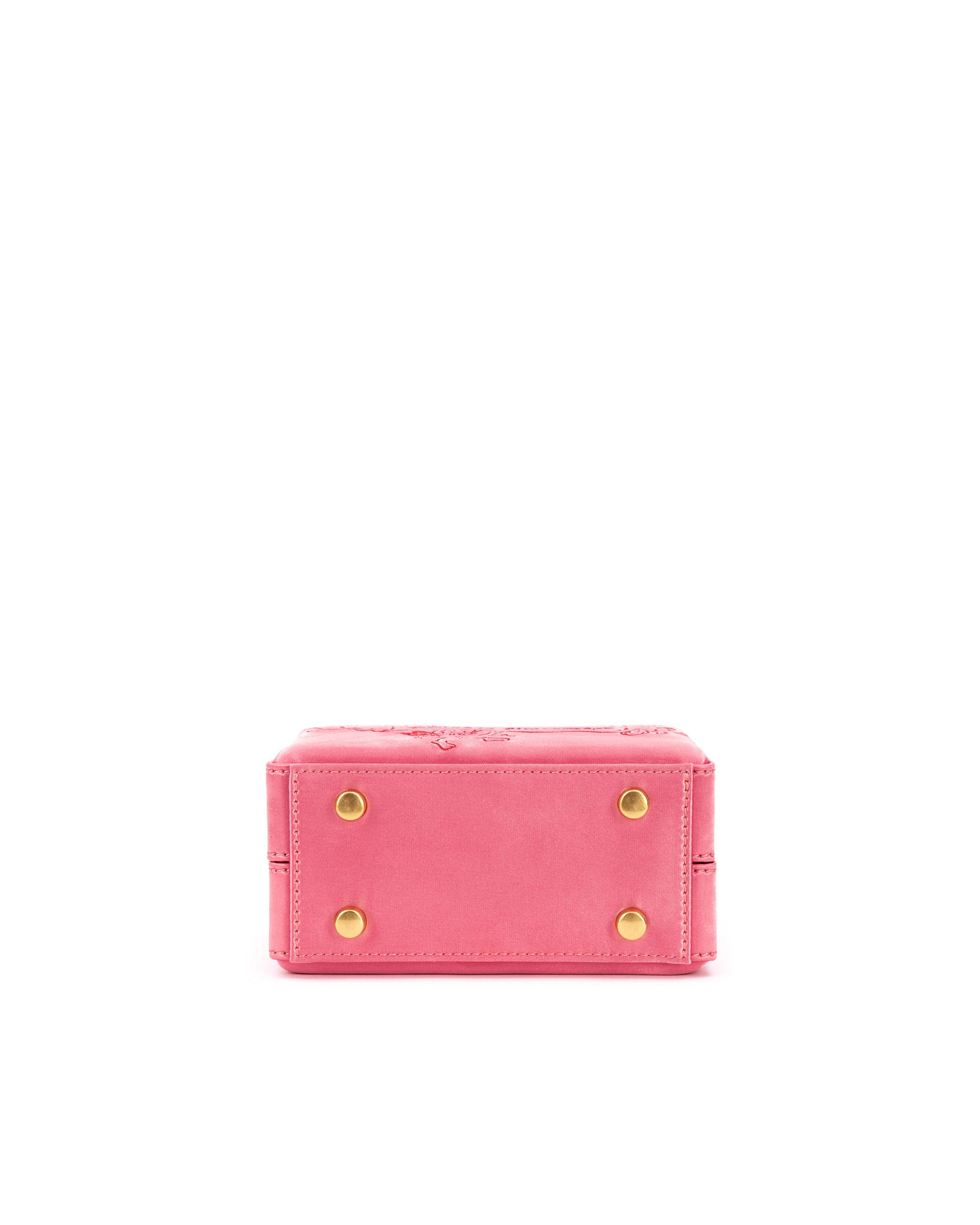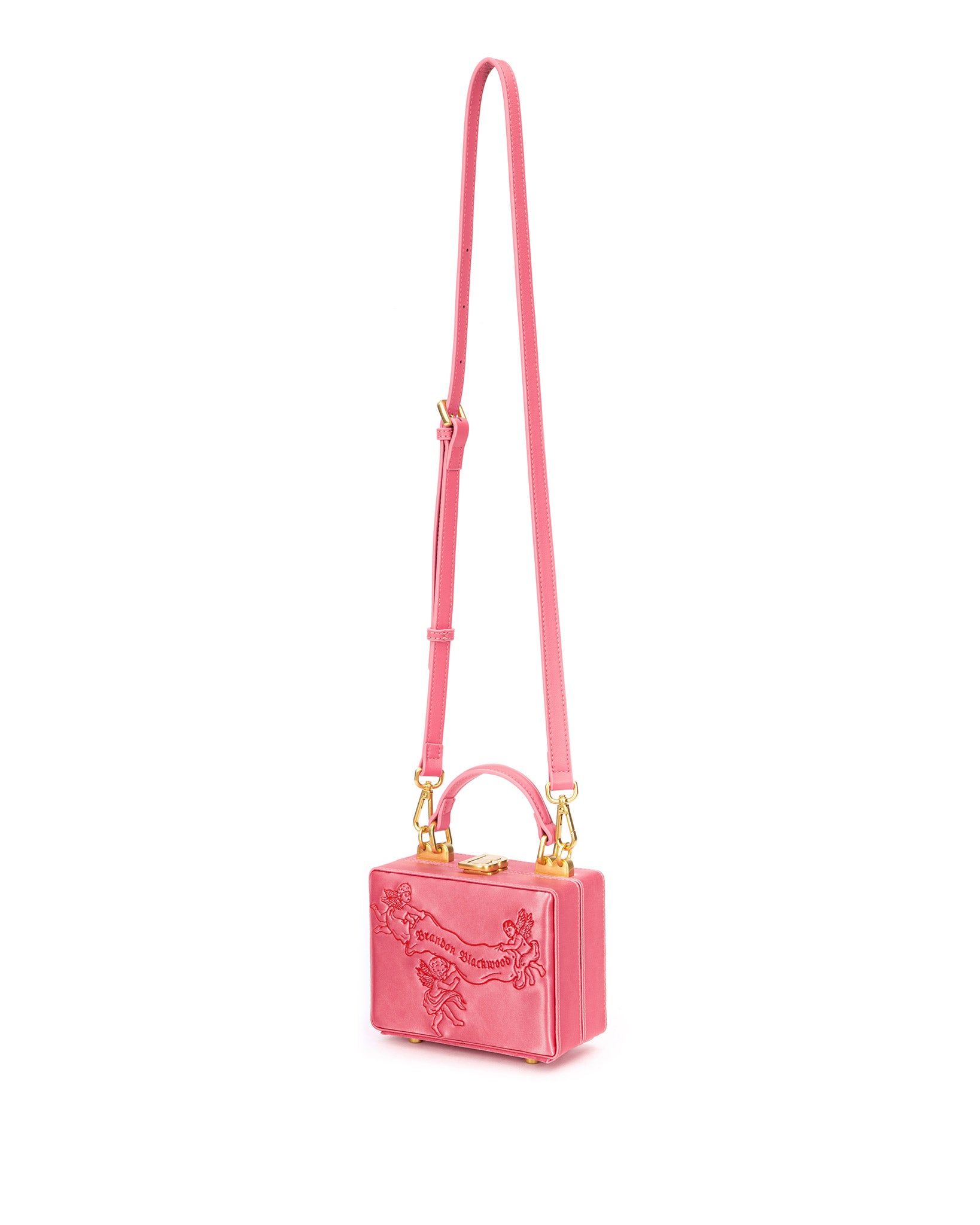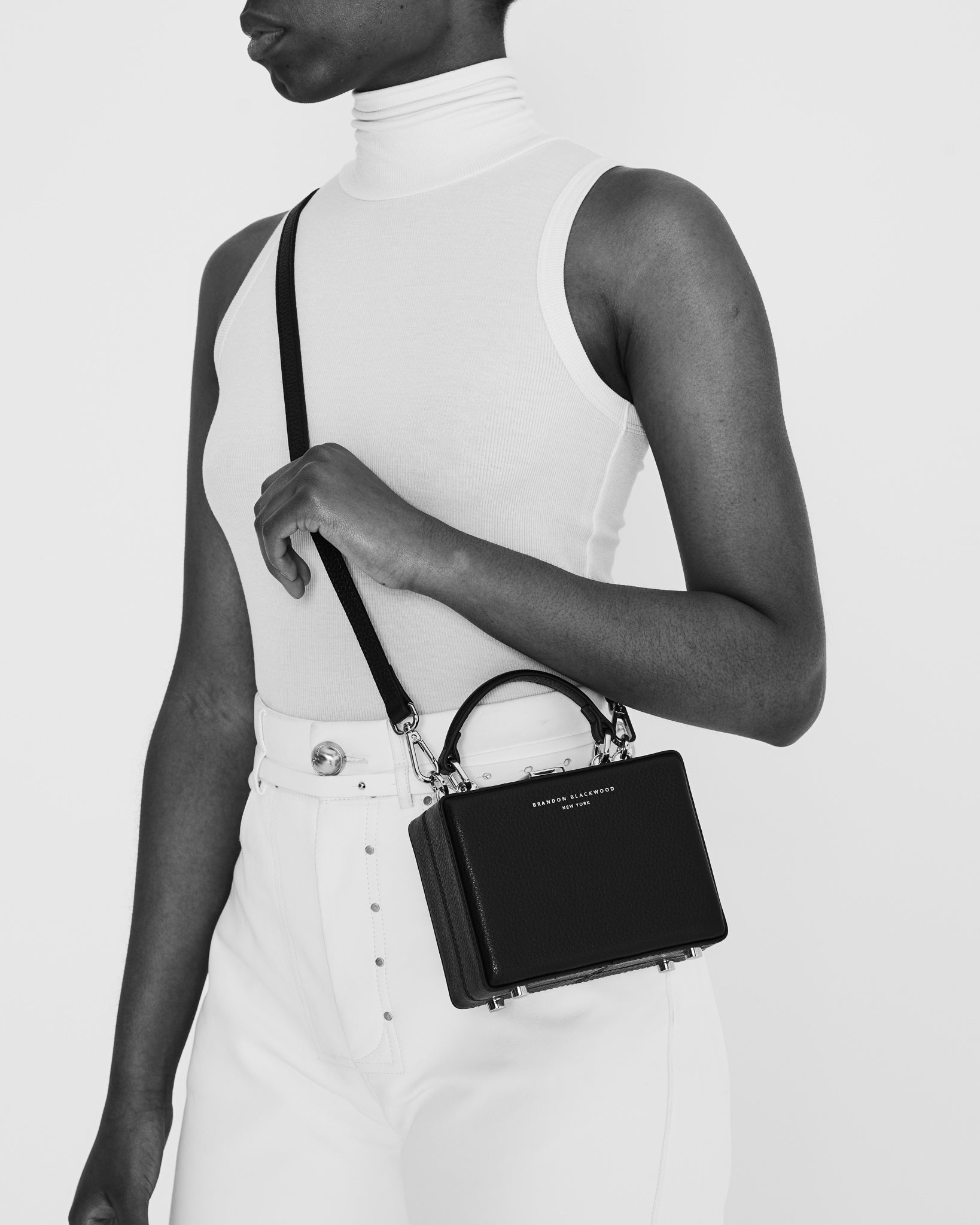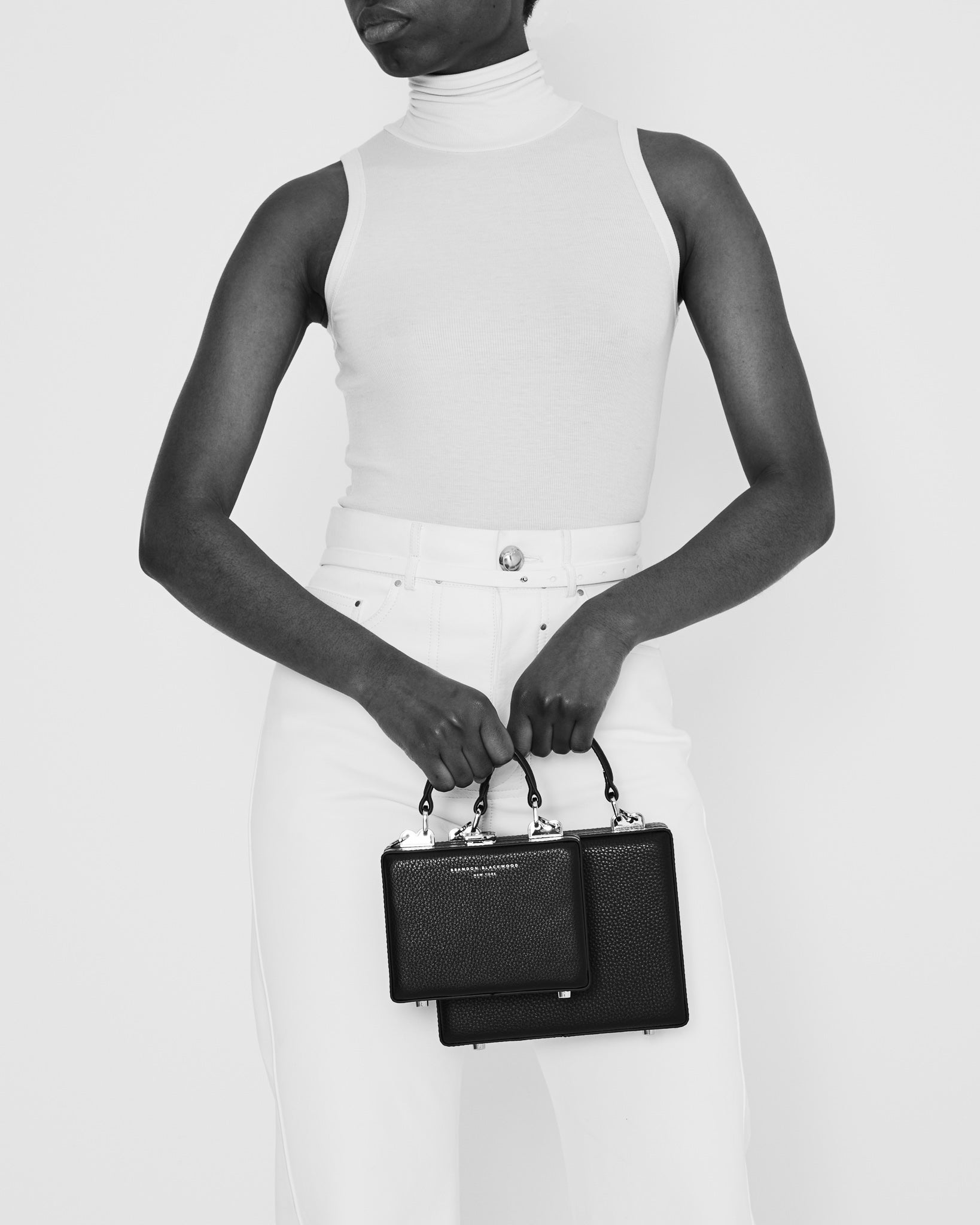 Mini Kendrick Trunk
We will send you a notification as soon as this product is available.